we've got thE best people
DOMINIQUE MORGAN - Executive Director they/them/theirs
Dominique Morgan is an award-winning artist, activist, and speaker. As the National Director of Black and Pink, Morgan works daily to dismantle the systems that perpetuate violence on LGBTQ/GNC people and individuals living with HIV and AIDS. Partnering their lived experience of incarceration as a youth (which included 18 months in solitary confinement), with a decade of change making artistry, advocacy, and background in public health, they continue to work in spaces of sex education, radical self-care, and youth development with intentions of dismantling the prison industrial complex and the impact it has on our community.
Morgan is an NAACP Freedom Fighter Award recipient, Young, Black, and Influential Award recipient for Advocacy and Omaha Chamber Young Professionals Changemaker Award recipient. They are currently completing their capstone project for studies in the Georgetown University – System Involved LGBTQ Youth Scholar Program.
Find out more about Dominique Morgan at www.dominiquemorgan.com.
DAVID BOOTH - Deputy Director xe/xem/xyr
David Booth is the Deputy Director for Black & Pink. Xyr experiences as a formerly incarcerated genderqueer individual have propelled xem towards community building, addressing marginalization, and challenging our ideas of justice. For nearly 10 years, David has advocated for inclusive reforms, which acknowledges harm while also ensuring dignity and respect for all criminalized people. David earned xyr dual Bachelor's degree in Psychology and Linguistics from Old Dominion University and, later, a Master's in Public Policy from American University. Prior to joining Black and Pink, David joined the National LGBT/HIV Criminal Justice Working Group, founded the Sex Law and Policy Center, and, was a Beyond the Bars Fellow at Columbia University. In xyr spare time, xe can be found curled up with a good book, having a dance break, or traveling the trails.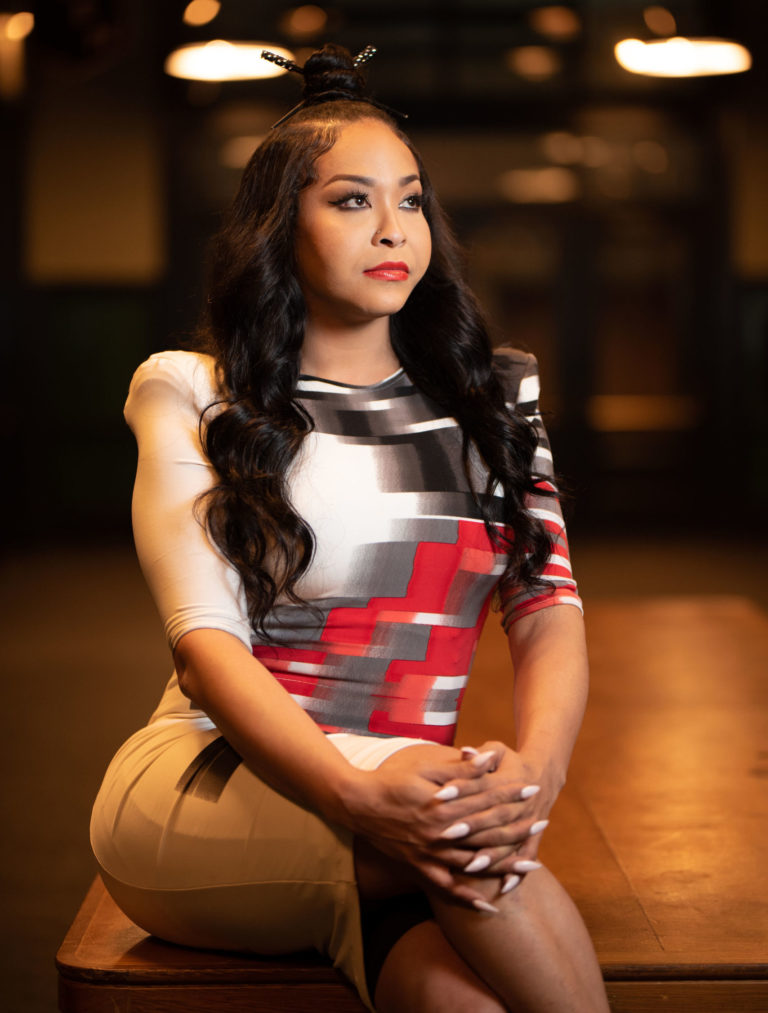 JASMINE TASAKI - Director of Advocacy she/her/hers
Jasmine Tasaki (she|hers) is a staunch advocate and community organizer for transgender women and issues affecting trans rights, health, and housing. Through her work, intersectionality has become very important to her. Jasmine has worked as a PrEP navigator, an HIV counselor, Sexual Health Educator, and Cultural Competency Facilitator for the Memphis Police Department. She was also the first leader of trans experience in the National Urban League of Young Professionals (Health Literacy and Advocacy Chairperson, Memphis Chapter), and an Ambassador for the Black AIDS Institute. Ms. Tasaki is also the Executive Director of the first trans-led organization, WeCareTN, in Memphis. Jasmine works closely with the community to meet the needs identified by the community. She has been featured on the cover of Focus magazine, and wishes to bring even more attention to the needs of the community. Jasmine believes that "support is the foundation you stand on, values are the directions you walk by, and relationships are the garden in which you grow." 
ANDREW ALEMAN - Director of Programs he/him/his
Andrew Aleman, PLCSW (He|Him|His) is a Clinical Social Worker and Independent Consultant from Omaha, NE. Andrew's local and national work is always based in dismantling systems of power and creating spaces for those who lack access and privilege. His professional experiences include: Supporting LGBTQ+ youth and young adults, mental health therapy, case management for individuals living with HIV/AIDS, supporting system impacted youth, policy and advocacy work surrounding sexual health and domestic/sexual violence, community based training and sexual health education, and teaching in the Grace Abbott School of Social Work. 
To ensure his work is always connected to community efforts, Mr. Aleman serves on multiple boards and committees. These roles include Co-Chair for the GLSEN Omaha Board of Directors, Board Member for SIECUS Sex Ed for Social Change, Policy Committee Member for ALCU Nebraska, and member of the National LGBT/HIV Criminal Justice Working Group. In response to his community-based work, Mr. Aleman has been recognized by his community with the 2018 Heartland Pride Brad Fuglei Impact Award, 2019 Young, Black, and Influential Award for Advocacy, and the 2019 Ten Outstanding Young Omahans Award.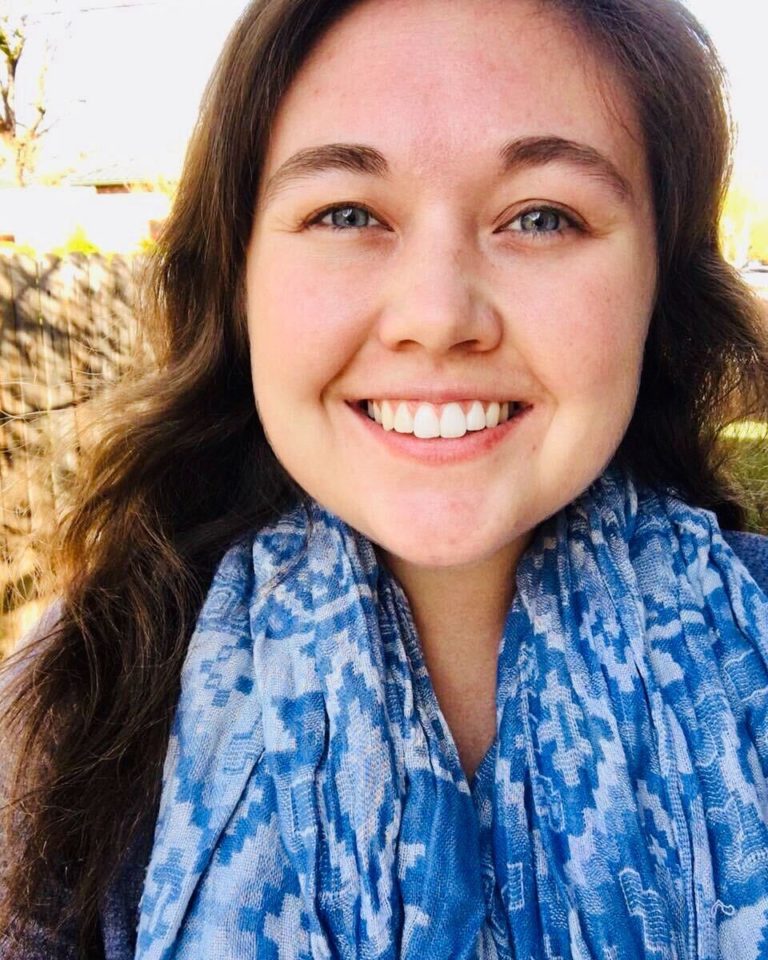 DUSTY GINNER - Director of Communications & Grants she/her/hers
Dusty (she/hers) lives in Boise, Idaho with her partner and dog, and comes to this work from organizing around reproductive health, rights, and justice. She previously worked at Planned Parenthood Votes in Idaho, where she mobilized for policy change through legislative advocacy and community education. For the past few years, much of her work has been focused on abortion advocacy and building towards a world where everyone has access to abortion care free from restriction, through her work with the Northwest Abortion Access Fund and the National Network of Abortion Funds. Dusty is committed to working towards a world where all people have everything they need to be healthy, loved, and safe from violence.
RACQUEL HENDERSON - Employment & Education Coordinator she/her/hers
Racquel is a Young Professional of the Year Urban League of Nebraska Award Recipient, Young Black and Influential Award recipient, a MORE Women Award Recipient, and Founder of #TheBeProject—a movement based on bringing awareness to various jobs and resources to community members.
Racquel earned a Bachelor's of Science from University of Nebraska at Omaha, where she studied Criminal Justice and Psychology and was inducted into the National Honors Society of Criminal Justice. Racquel has spent over eight years in serving her community by providing second chances in re-entry programs and uplifting youth in higher education opportunities.
Racquel currently serves as a College Success Navigator at Metropolitan Community College, where she works with a scholarship program that focuses on the retention of first-generation and under-represented students by providing intrusive academic support and guidance with the nonprofit organization, Avenue Scholars.
Racquel also serves as the Employment & Education Coordinator for Black and Pink—the nation's largest prison abolitionist organization. Racquel believes that with the right resources, opportunities, and support, change is inevitable.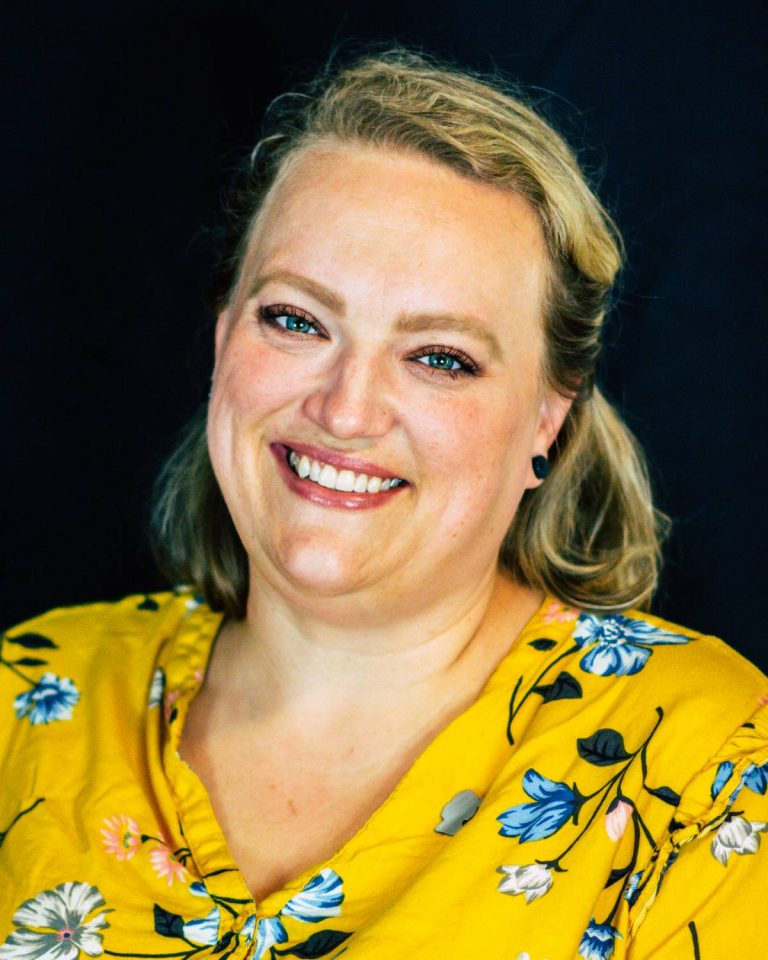 NIKOLA HALCYONE ZAPOROWSKI - Executive Assistant & Facilitator she/her/hers
Niki Zap is a fat white cis Nichiren Buddhist woman who acquired a disability through a chronic pain condition as an adult.
Niki's 20 years in activism, advocacy, and education started in high school when she held signs outside a polling place opposing a DOMA initiative, and has focused on Trans & Queer rights and liberation, including facilitating the Equal Omaha leadership team who successfully added gender identity, gender expression, and sexual orientation to the City of Omaha's non-discrimination ordinance. Her greatest passion is embracing youth in radical love, celebration, and support which she has had the opportunity to in her personal life, for several years as a Proud Horizons facilitator, and in professional capacities.
She recently moved to occupied Kumayaay land/Southern California to live with her family and partner, Rev. Caedmon Grace, after deciding 37 winters in occupied Umonhon land/Omaha was enough. Niki strongly believes Jean-Luc Picard is the greatest starship captain (don't @ me), spoils her tuxedo cat Louis Meriadoc Zaporowski, and is hoping to rig tank tracks to her manual wheelchair (Percy; they/them) so she can better enjoy the beaches of her new home.
CATHY JACOBOWITZ - Finance Director she/her/hers
Cathy Jacobowitz has been working with Black and Pink since 2014. She is white, cis, Jewish, and queer, and Generally Accepted Accounting Principles are her religion. In the past it has been her privilege to provide bookkeeping and accounting services to such rad organizations as The City School, the Massachusetts Bail Fund, Resist, the Boston Workers Circle, and Make Shift Boston. Cathy lives in a limited-equity cooperative and does not spend her spare time poring over antique ledgers, though it may appear so.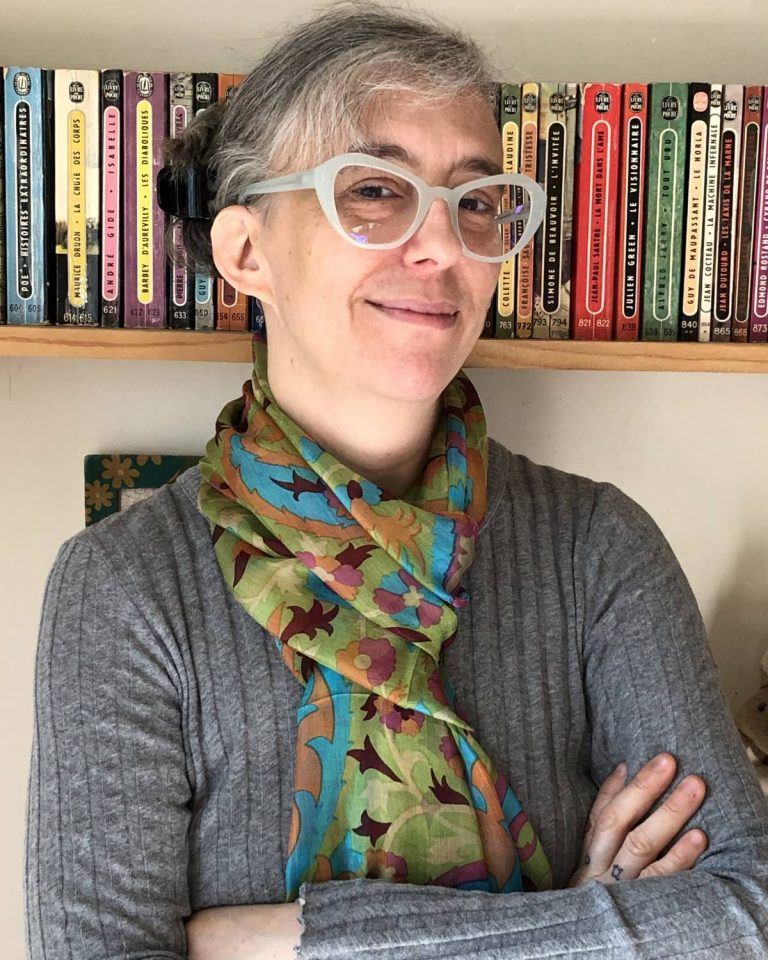 NIGEENA RAHMANZAI - Administrative Specialist they/them/theirs
Nigeena grew up in Omaha, Nebraska and found challenges navigating predominantly white spaces as a marginalized person. Growing with limited representation of them and their identities, they were adamant to change this as they got older. Nigeena is passionate about getting people of color engaged in their community and taking power by having a seat at the table. They have been a part of numerous campaigns to empower marginalized folks to vote. They hope to bring this same advocacy in the support Black and Pink gives to formerly incarcerated people by giving them the tools needed to make their voice heard.
Nigeena is the daughter of two refugees, who were displaced from their home due to war and had to start over in the Midwest. They are passionate about opening doors and creating space for those that are often forgotten about. They know what it is like to be disadvantaged because of your ethnicity, religious beliefs, gender, etc. as they have been "othered" most of their life, but they truly believe in Black and Pink's work towards liberation for all people being the key to our collective freedom. They feel honored to play even a small part in the incredible work Black and Pink is doing, both in Omaha and around the world.
ZAHARA GREEN - Board President she/her/hers
Zahara Green is the Founder and Executive Director of TRANScending Barriers, a trans-led group whose mission is to empower the transgender and gender non-conforming community in Georgia through community organizing with leadership building, advocacy, and direct services.
Zahara is the board President of Black & Pink Inc a prison abolitionist organization supporting LGBTQ and HIV-positive prisoners. Zahara is the Deputy Director of Witness to Mass Incarceration, where she works to improve the PREA auditing process to eliminate sexual abuse in confinement. Zahara is a formerly incarcerated trans women of color who spent 5 years incarcerated with most of her time in solitary confinement.
Zahara's experience inspired her as an advocate, as executive director of TRANScending Barriers, Zahara specializes in reducing the harms of the criminal punishment on transgender people. She's working towards the liberation of her people.
REED MILLER - Board Member he/him/his
Reed Miller is a white queer trans man who has volunteered with Black & Pink since 2009, and began working with prisoner artists in 2010. He currently serves on the Board of Directors and helps manage the prisoner member database. Reed is a graduate student in environmental engineering. He imagines a future free from prisons & capitalism where society embraces transformative justice principles and lives in greater harmony with nature.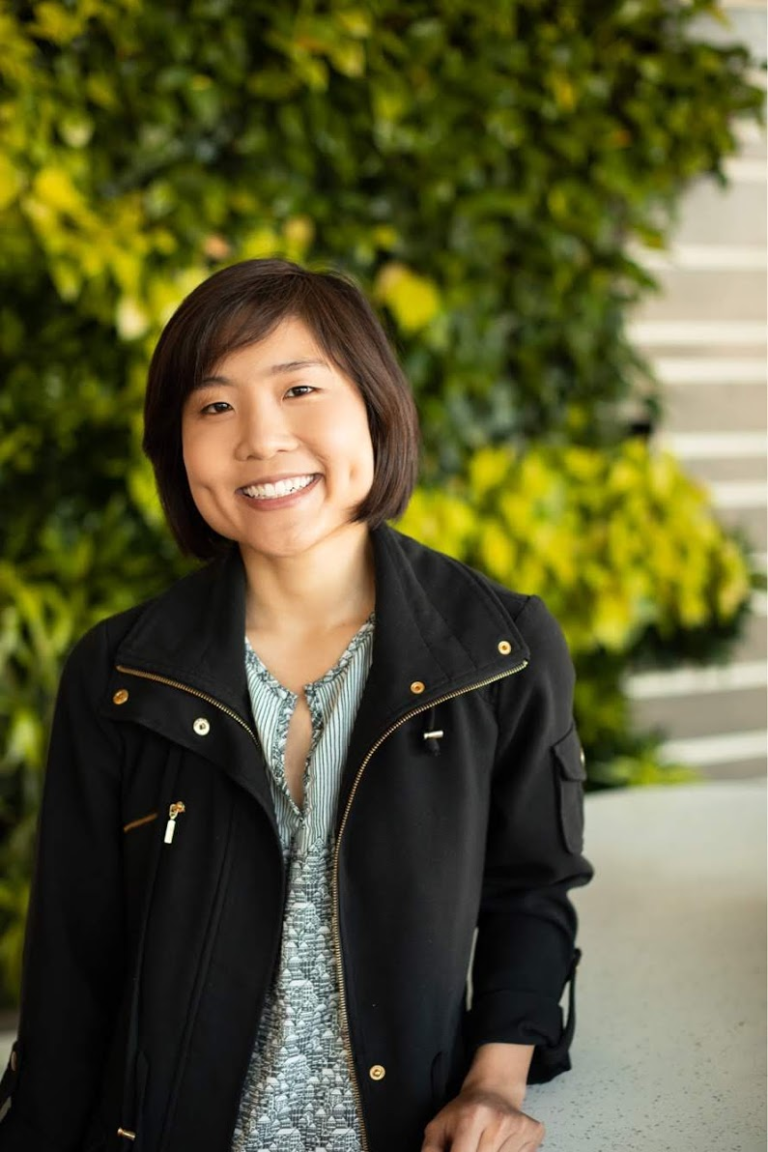 TANYA NGUYEN - Board Clerk she/her/hers ​
Tanya Nguyen lives in occupied Lenape territory/ NYC, where she does local abolitionist organizing, visits museums and cemeteries, and occasionally tries to cook Viet food. She started volunteering with Black and Pink in 2014 in the Chicago chapter and is thankful for her multiple penpals over the years.