we've got thE best people
The Board of Directors engages in collective strategic decision-making for Black & Pink National in order to advance the organization's mission and vision. In line with Black & Pink National's values, the Board is composed of folks that hold the lived experiences and identities of people most reflected in the work.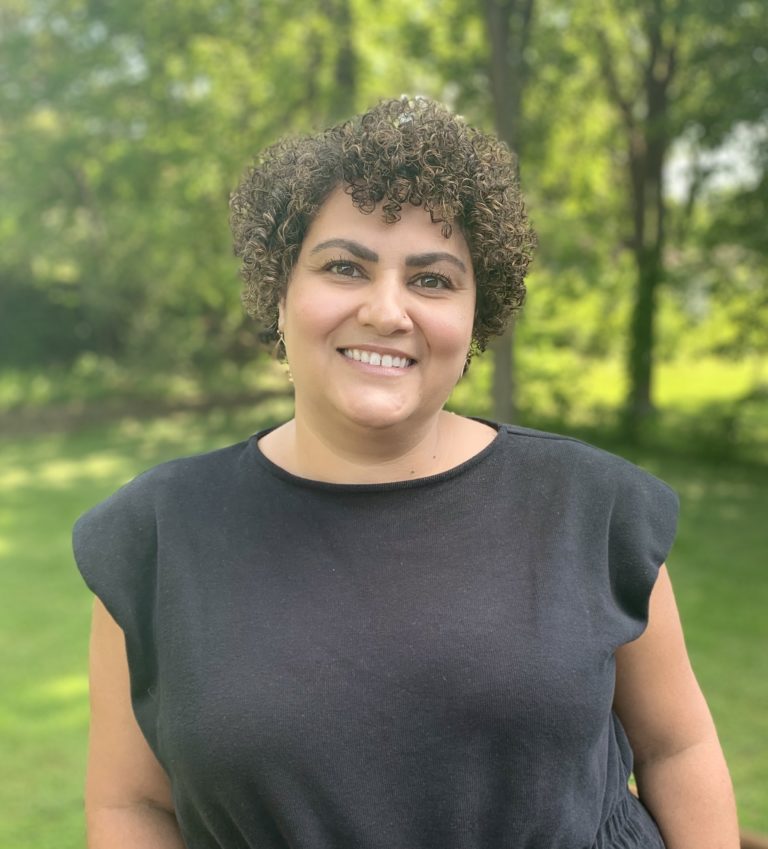 TENA HAHN-RODRIGUEZ (she/her/hers) - Interim Executive Director
Tena (she/her) is a community organizer, educator, and entrepreneur. North Omaha is her home and the people her community. Prior to Black & Pink National, Tena served as a founding member of REVEL, a cornerstone of the Omaha LGBTQIA2S+ inclusive-space scene. With Heartland Pride, she created space for Omaha to invite in national talent. Most recently, Tena's work with Inclusive Communities led to more accessible educational programming. Always looking to expand her skillset, Tena recently completed the American Express Converge Academy and is in the current Nonprofit Executive Institute. Tena brings a wealth of justice, diversity, equity, and inclusion experience to Black & Pink National. She is excited to bring her passion for trans and queer youth of color to this role, and expand services for system-impacted youth on a national level.
ZEPHYR WILLIAMS (any/no pronouns) - Deputy Director of Strategy & Organizational Health
Zephyr Williams (any | no pronouns) is a queer, gender liberated creatrix and advocate striving towards collective liberation and prison abolition through a transformative justice practice. They bring over a decade of experience challenging the oppressive systems that perpetuates violence on the trans and queer community. As Deputy Director, xe organizes to dismantle the prison system and creates community centered, trauma-informed restorative and transformative programming and practices. She believes the clearest path to collective liberation is by reigniting that spark of courage within each of us that fans our flames of embodied worthiness and love so we feel secure in our ability to imagine possibility. In his spare time, Zephyr can be found curled up with a good book, analyzing natal charts, having a dance break, or traveling the trails.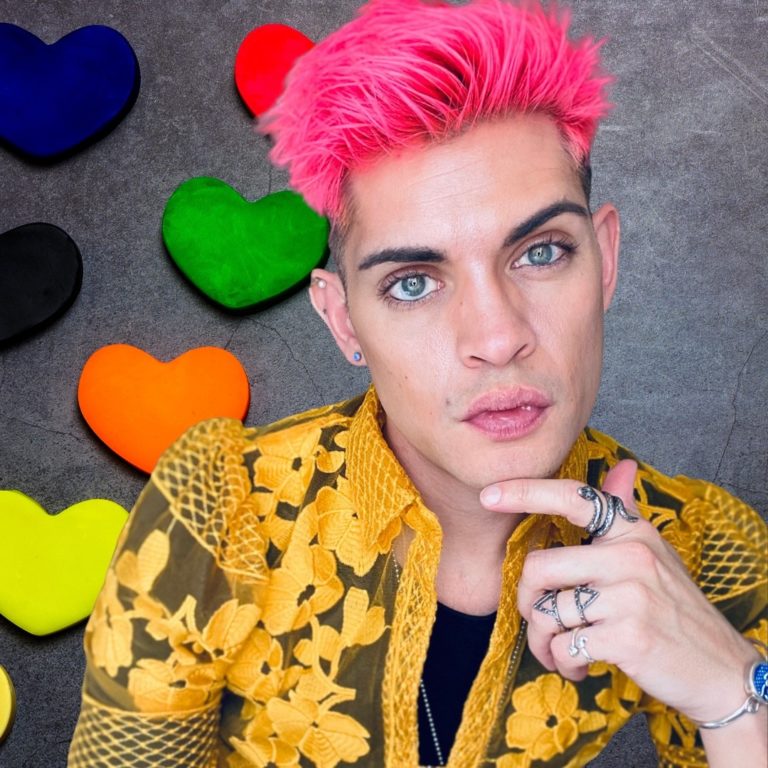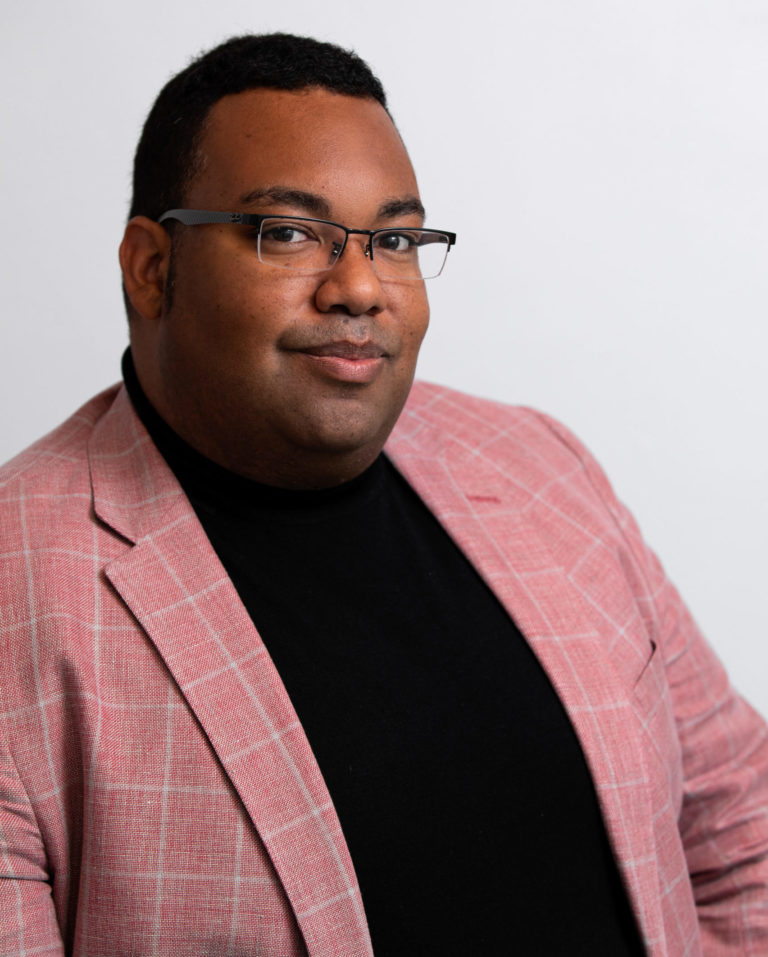 ANDREW ALEMAN (he/him/his) - Deputy Director of People Power & National Partnerships
Andrew Aleman, PLCSW (He|Him|His) is a Clinical Social Worker and Independent Consultant from Omaha, NE. Andrew's local and national work is always based in dismantling systems of power and creating spaces for those who lack access and privilege. His professional experiences include: Supporting LGBTQ+ youth and young adults, mental health therapy, case management for individuals living with HIV/AIDS, supporting system impacted youth, policy and advocacy work surrounding sexual health and domestic/sexual violence, community based training and sexual health education, and teaching in the Grace Abbott School of Social Work. 
To ensure his work is always connected to community efforts, Mr. Aleman serves on multiple boards and committees. These roles include Co-Chair for the GLSEN Omaha Board of Directors, Board Member for SIECUS Sex Ed for Social Change, Policy Committee Member for ALCU Nebraska, and member of the National LGBT/HIV Criminal Justice Working Group. In response to his community-based work, Mr. Aleman has been recognized by his community with the 2018 Heartland Pride Brad Fuglei Impact Award, 2019 Young, Black, and Influential Award for Advocacy, and the 2019 Ten Outstanding Young Omahans Award.
JASMINE TASAKI (she/her/hers) - Director of Advocacy
Jasmine Tasaki (she|hers) is a staunch advocate and community organizer for transgender women and issues affecting trans rights, health, and housing. Through her work, intersectionality has become very important to her. Jasmine has worked as a PrEP navigator, an HIV counselor, Sexual Health Educator, and Cultural Competency Facilitator for the Memphis Police Department. She was also the first leader of trans experience in the National Urban League of Young Professionals (Health Literacy and Advocacy Chairperson, Memphis Chapter), and an Ambassador for the Black AIDS Institute. Ms. Tasaki is also the Executive Director of the first trans-led organization, WeCareTN, in Memphis. Jasmine works closely with the community to meet the needs identified by the community. She has been featured on the cover of Focus magazine, and wishes to bring even more attention to the needs of the community. Jasmine believes that "support is the foundation you stand on, values are the directions you walk by, and relationships are the garden in which you grow."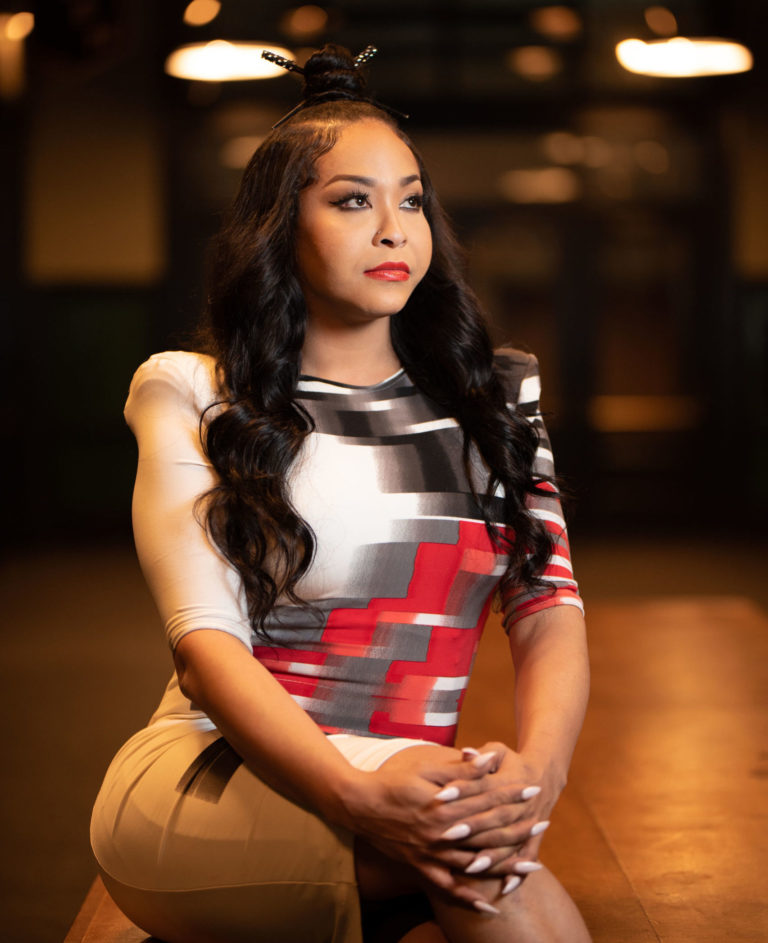 NIKOLA HALCYONE ZAPOROWSKI (she/her/hers) - Director of Administration
Niki Zap is a cis-ish fat white queer Nichiren Buddhist woman who acquired a disability through a chronic pain condition as an adult.
Niki's 20 years in activism, advocacy, and education started in high school when she held signs outside a polling place opposing a DOMA initiative, and has focused on Trans & Queer rights and liberation, including facilitating the Equal Omaha leadership team who successfully added gender identity, gender expression, and sexual orientation to the City of Omaha's non-discrimination ordinance. Her greatest passion is embracing youth in radical love, celebration, and support which she has had the opportunity to in her personal life, for several years as a Proud Horizons facilitator, and in professional capacities.
In February 2020 she moved to occupied Kumayaay land/Southern California to live with her family after deciding 37 winters in occupied Umonhon land/Omaha was enough. Niki strongly believes Jean-Luc Picard is the greatest starship captain (don't @ me), spoils her tuxedo cat Louis Meriadoc Zaporowski, and is hoping to rig tank tracks to her manual wheelchair (Percy; they/them) so she can better enjoy the beaches of her new home.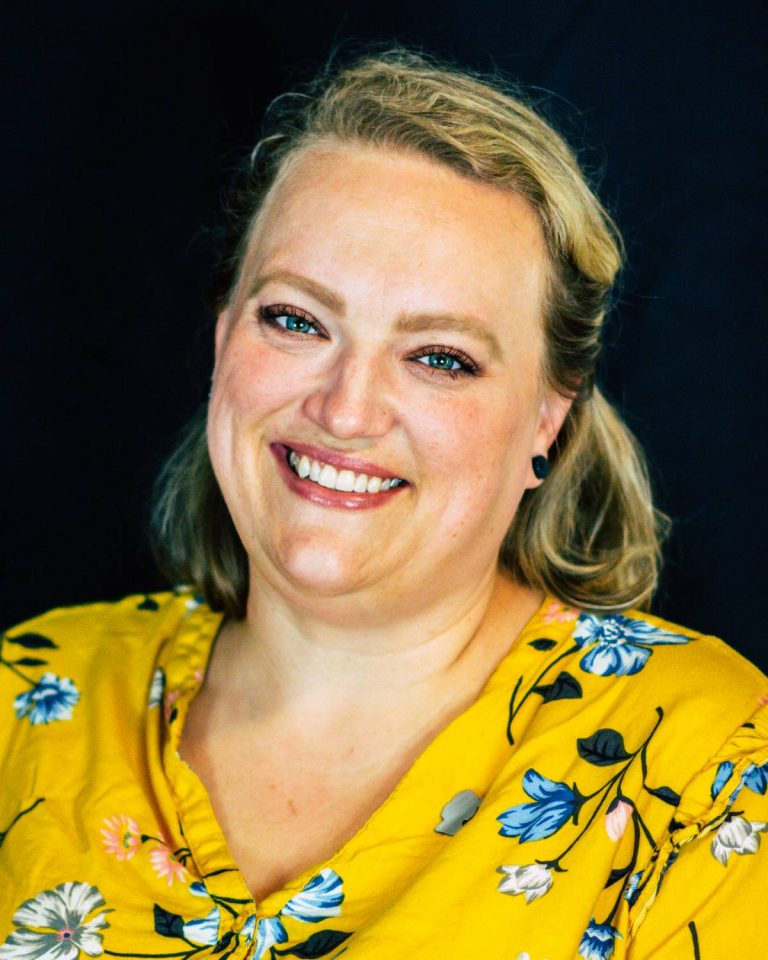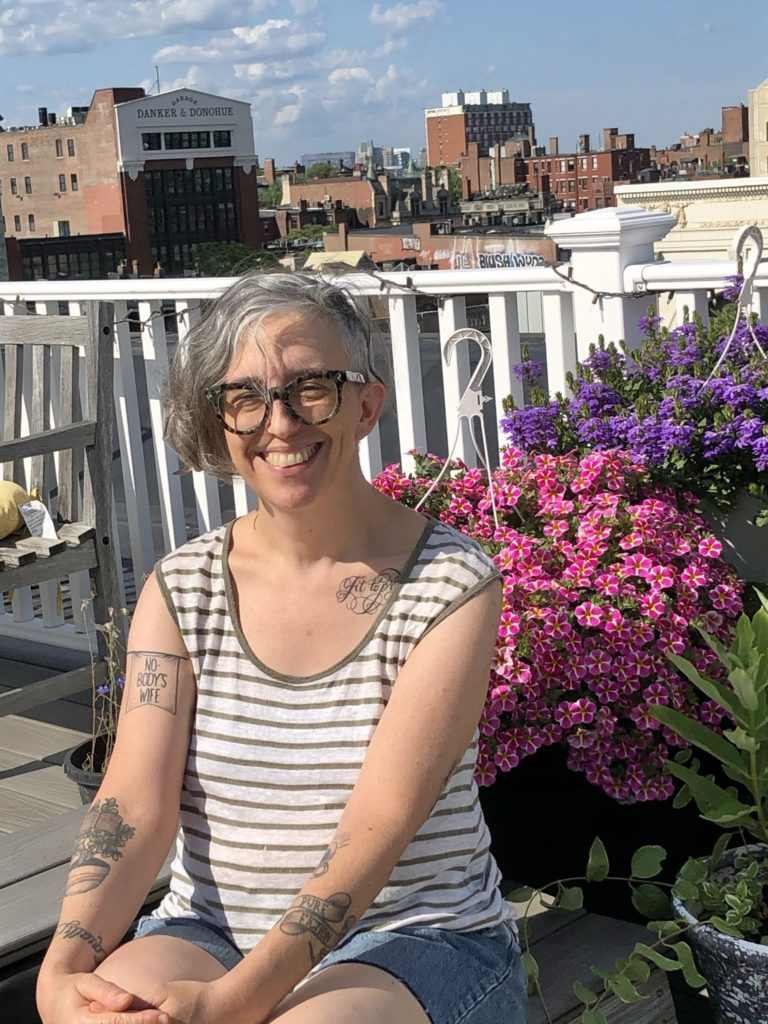 CATHY JACOBOWITZ (she/her/hers) - Director of Finance
Cathy Jacobowitz has been working with Black & Pink National since 2014. She is white, cis, Jewish, and queer, and Generally Accepted Accounting Principles are her religion. In the past it has been her privilege to provide bookkeeping and accounting services to such rad organizations as The City School, the Massachusetts Bail Fund, Resist, the Boston Workers Circle, and Make Shift Boston. Cathy lives in a limited-equity cooperative and does not spend her spare time poring over antique ledgers, though it may appear so.
ACE DEVLIN (no/any pronouns) - Mental Health & Wellness Manager
Ace, MS, PLMHP (no | any pronouns) is a Marriage and Family Therapist in Omaha, NE who is able to provide mental health services in English and Spanish, as well as some services in ASL. Ace approaches mental health from a collaborative stance, joining clients in discovering what health and wellness means to them in order to best support their journey. Ace works from a systems perspective; considering how the family, community, workplace, and larger systems can play a role in suffering and healing.
Ace has focused their career primarily on partnering with and serving individuals, families, and communities holding the following identities and experiences—Trans, Queer, youth, Spanish-speaking, Latinx, Indigenous, interpersonal violence, incarceration, immigration, and psychiatric detention—with particular attention to the intersection of these identities and experiences. They strongly affirm all genders, all sexualities, all consensual sexual practices, and all ethical relationship types. Ace is deeply committed to an ongoing practice of transparency about and accountability to the power and privilege granted by whiteness.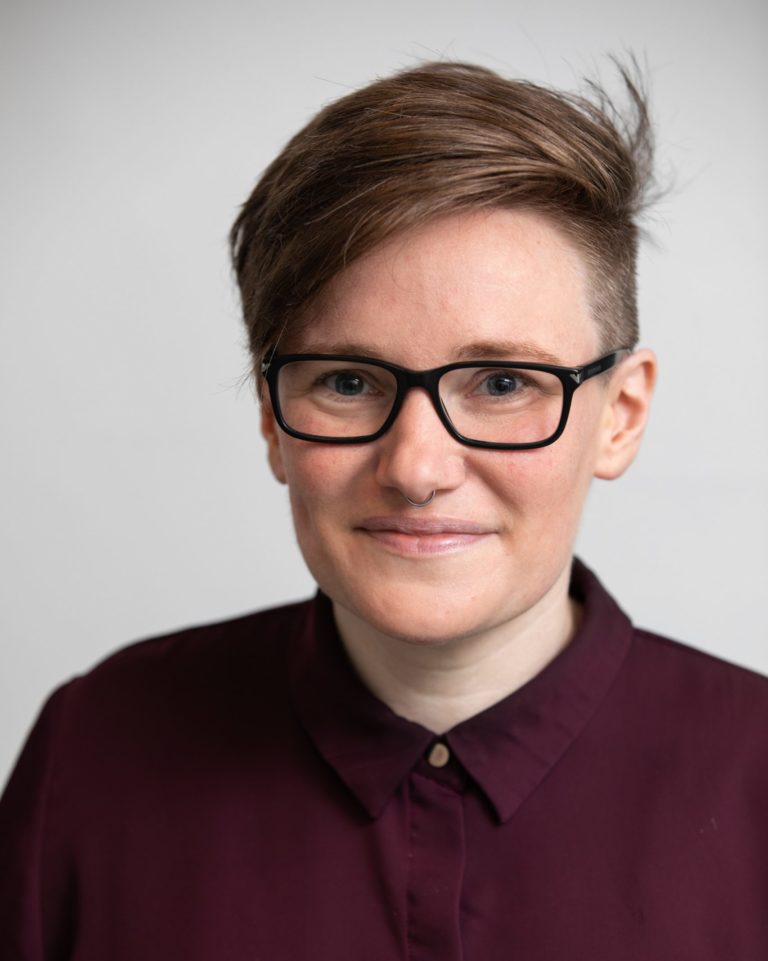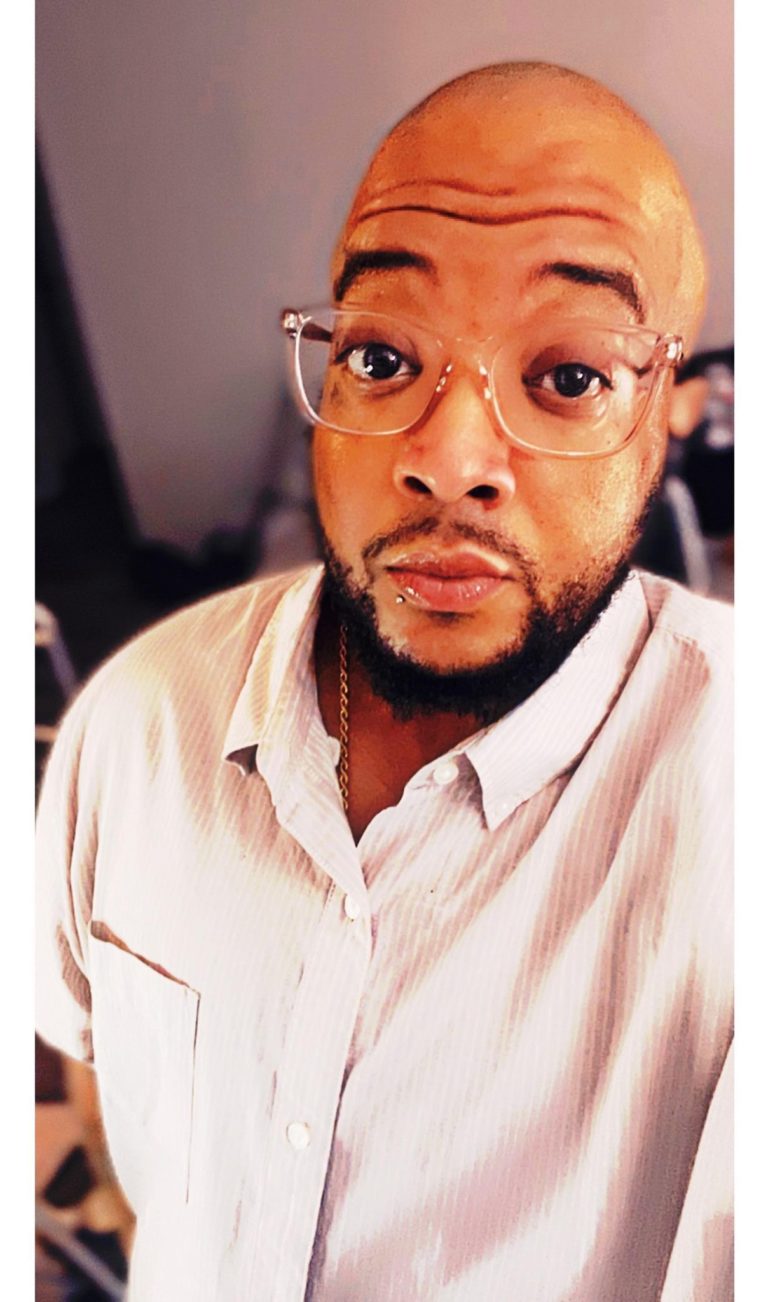 AJANI WALDEN (he/they) - Communications & Social Coordinator
Ajani Walden is a queer, Black, trans rights advocate & tech enthusiast. Before
joining the staff at Black & Pink National, he delivered LGBTQ sensitivity workshops to educators, school administrators, healthcare professionals and students. He has appeared on several panels talking about trans rights and health issues and has also developed and led workshops for trans youth. Ajani is now behind the scenes making an impact in communications and social media. "I believe that LGBT youth should be able to see themselves in their advocates. Representation matters. I just want to be the person I needed when I was younger. I want a trans kid to look at me and see my scars and know they can survive because that's what scars are…a sign of survival."
RACQUEL HENDERSON (she/her/hers) - Employment & Education Coordinator
Racquel is a Young Professional of the Year Urban League of Nebraska Award Recipient, Young Black and Influential Award recipient, a MORE Women Award Recipient, and Founder of #TheBeProject—a movement based on bringing awareness to various jobs and resources to community members.
Racquel earned a Bachelor's of Science from University of Nebraska at Omaha, where she studied Criminal Justice and Psychology and was inducted into the National Honors Society of Criminal Justice. Racquel has spent over eight years in serving her community by providing second chances in re-entry programs and uplifting youth in higher education opportunities.
Racquel currently serves as a College Success Navigator at Metropolitan Community College, where she works with a scholarship program that focuses on the retention of first-generation and under-represented students by providing intrusive academic support and guidance with the nonprofit organization, Avenue Scholars.
Racquel also serves as the Employment & Education Coordinator for Black & Pink National—the nation's largest prison abolitionist organization. Racquel believes that with the right resources, opportunities, and support, change is inevitable.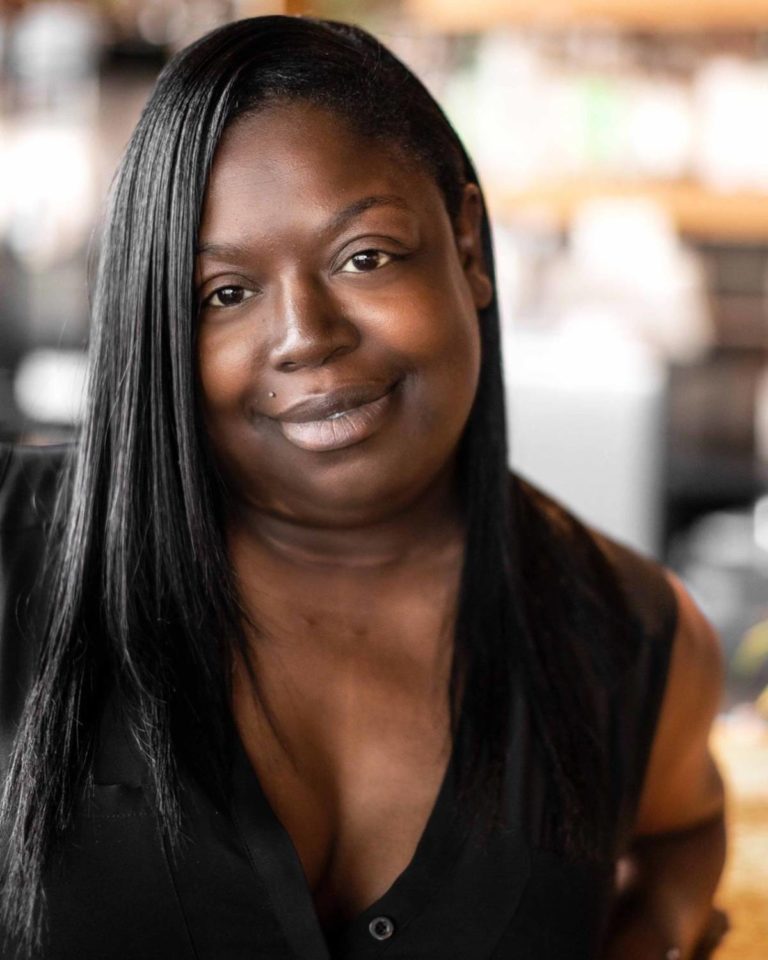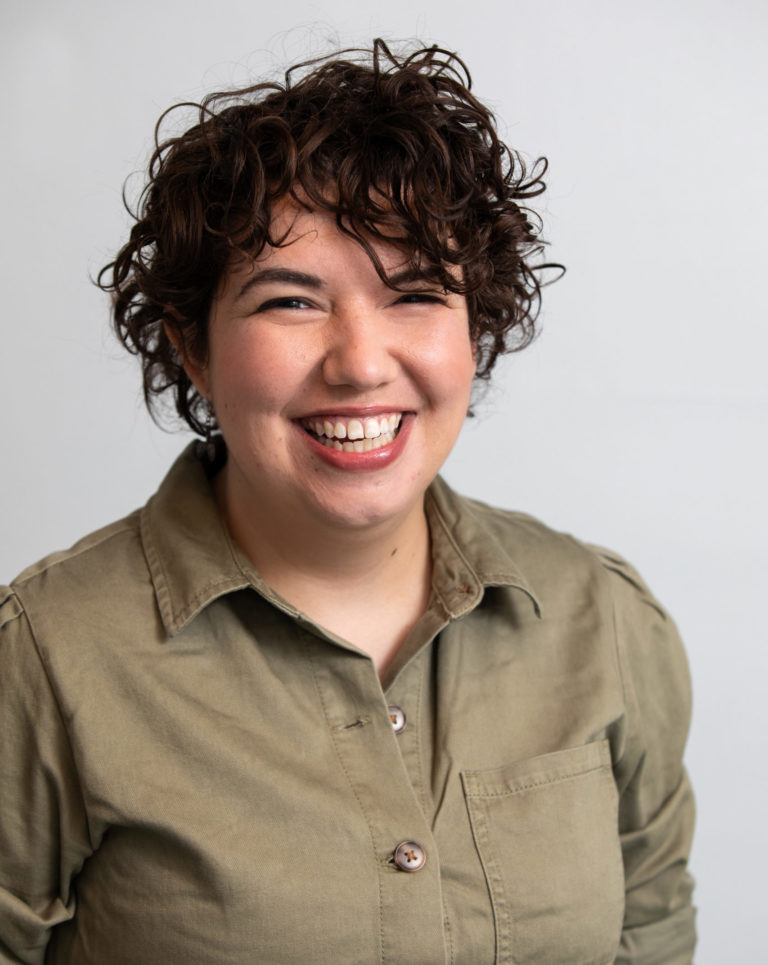 ANDREA KSZYSTYNIAK (they/them/theirs) - Development Coordinator
Andrea Kszystyniak (they/them) is a person living, learning, and growing in the so-called heartland of the so-called United States of America.
Much of their work focuses on bringing people together and aligning them for a common good. They have previously been a reporter, a social worker and a pizza maker but their passion is based in organizing, writing and zines. They are the co-founder of Omaha Zine Fest and a member of the Rowdy Boys Zine Collective. They bring their passion for connecting people with words to their role as the newsletter editor and member support coordinator.
When they're not taking glamour shots of their cat, Scout, they're studying Bruce Springsteen's fashion circa 1978, watching bad horror movies, or reading extensively about mental health, abolition and trauma.
JO'VON ISAIAH (he/him/his) - Support Services Specialist
Jo'Von (he/him) is a graduate of the University of Nebraska at Omaha, earning a BMS in Women and Gender Studies, minoring in Black Studies and Public Health. Jo'Von identifies as a Queer Black Cis Male with He/Him/His pronouns. He has always been dedicated to providing direct services and aid to the folks in his LGBT community/family. Jo'Von is always asking questions because there are never enough sufficient answers for why the LGBT community experiences such disproportionate abuse and oppression. He aims and strives to be the healthiest version of Jo'Von Isaiah he can be for himself and his community.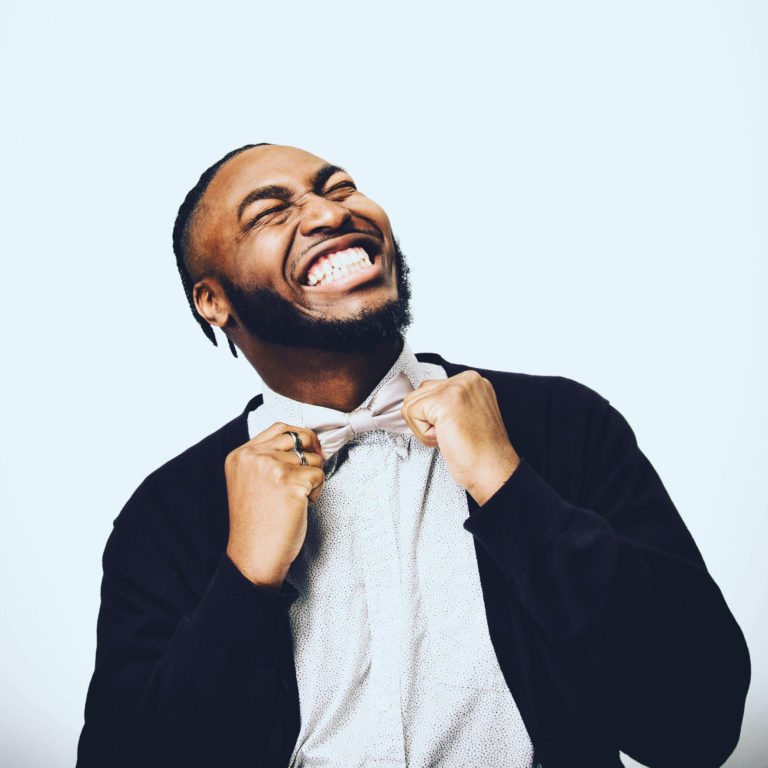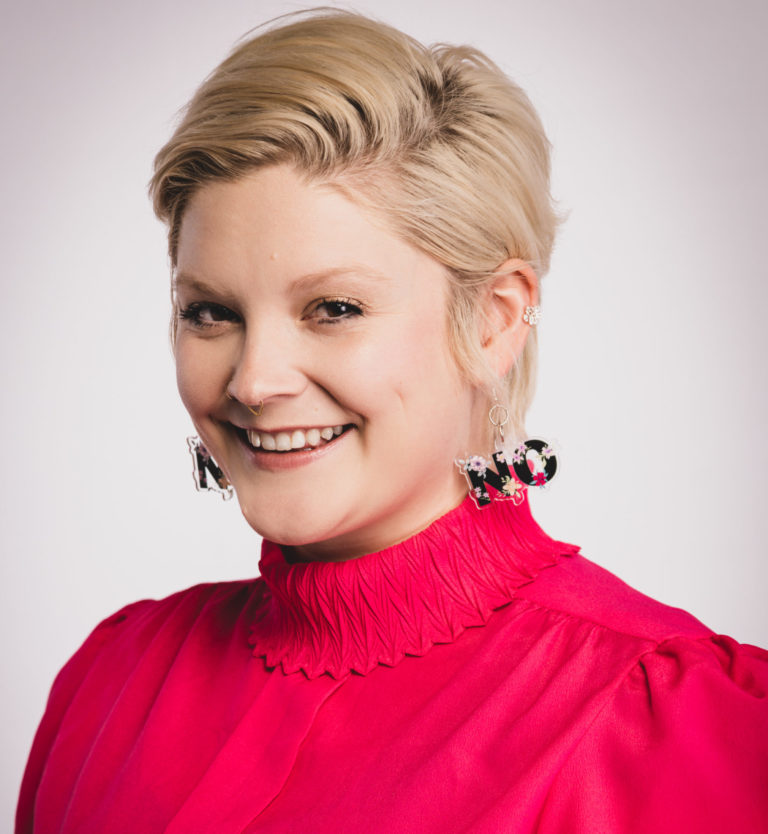 KENNA BARNES (she/they) - Advocacy Coordinator
Kenna (she/they) is an LGBTQ+ activist in Nebraska who works to support the livelihood and growth of the trans and queer community.  Kenna's work has been geared toward bringing joy and understanding to the trans and queer experience.  She has worked in sexual and reproductive justice over the last 4 years and has been working on completing her Master's thesis centering the LGBTQ+ experience with unintended pregnancy.  They have a passion for guiding and uplifting young folks to help strengthen the future of LGBTQ+ advocacy.  Kenna has done countless condom deliveries across the state and Omaha area with Midlands Sexual Health Research Collaborative, was apart of the core team of the LGBTQ+ leadership program-Huespring, and has worked on policy to help protect the trans and queer community.  When she isn't organizing for the community, you can find her diamond painting (it's amazing, look it up), lounging with her dog and cat, or listening to the podcast, "You're Wrong About."  She also cannot wait to go dancing when it's safe to do so, but her apartment does the job for now!
BROOKE MONACO (she/her/hers) - Wellness Coordinator
Brooke is a 500RYT and Trauma-Informed Certified yoga instructor in Omaha, Nebraska who followed her love for all things health, wellness & yoga after breaking her T12 in 2015. She started at Black & Pink National as a volunteer yoga instructor in 2018 – & as the class sizes grew, Brooke came on to help build a Wellness Program. Her heart has always been with abolition, BLM, LGBTQ rights, feminism & dismantling white supremacy – & loves that her two passions in life have collided.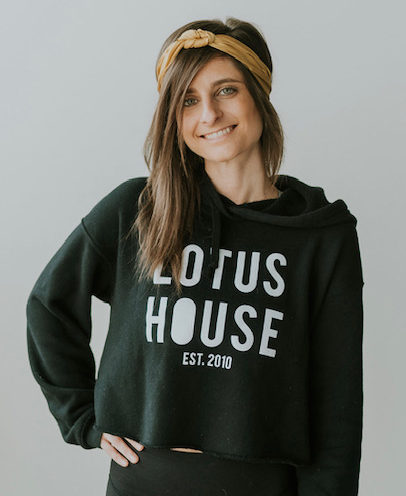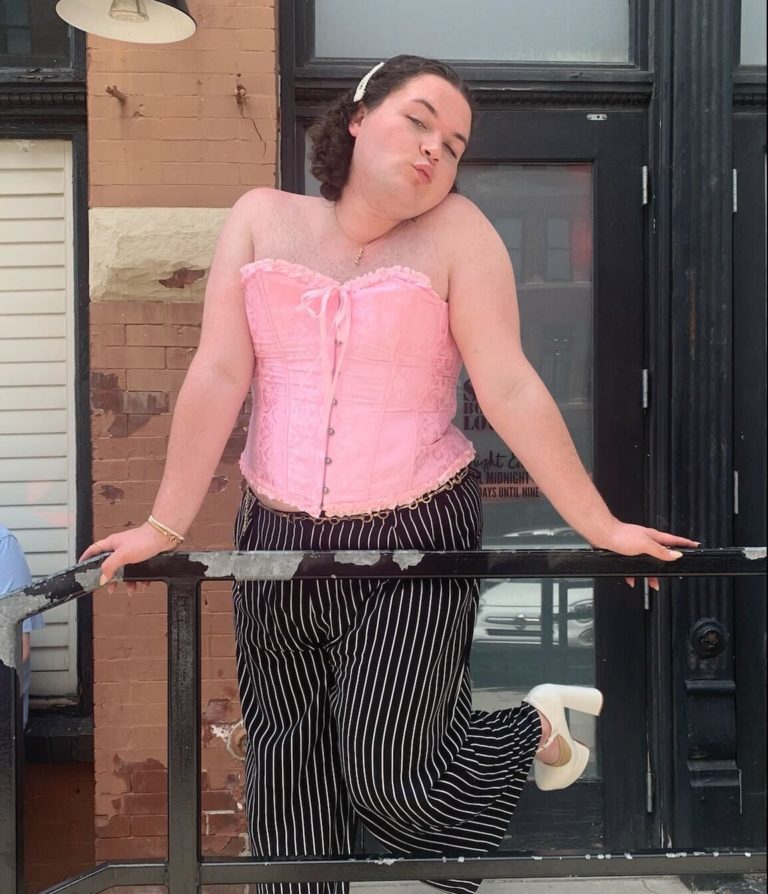 DAWSON JOHNS (they/them) - Inside Member Support Coordinator
Dawson Johns, BSW (They/Them) is a recent graduate from Creighton University, currently operating out of Omaha, NE. They graduated with a Bachelor's Degree of Social Work with a minor in Criminal Justice, hoping to find a career focused on researching and supporting affirming legislation for the LGBTQIA2S+ community. As a nonbinary, trans feminine person, Dawson enjoys devoting their time to learning more about identity and thus understanding how identities interact with systems like the government, status quo, and higher education to name a few.
They spent most of their undergraduate time dedicated to serving those in the Omaha community, volunteering their time at Lutheran Family Services, Completely Kids, and Creighton University sponsored clinics. In addition to dedicating time to the community, they also spent a majority of their educational experience researching LGBTQIA2S+ issues on a macro level. Dawson's senior year research was specifically focused on providing services to individuals engaging in sex work, all while navigating around the heavy criminalization of the occupation. This project earned them Research of the Year, and further sparked their passion for advocating for individuals on a macro level.
Meet Our Board of Directors!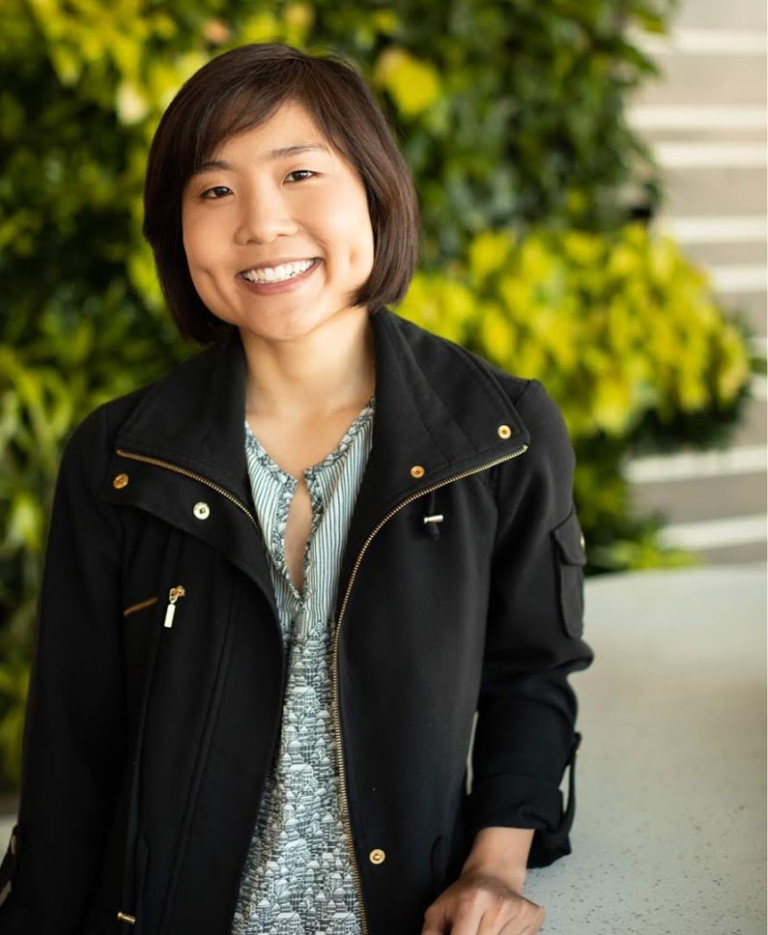 TANYA NGUYEN (she/they) - Board President
Black & Pink has been Tanya's political home for 7 years. She grew up in the Southeast, got interested in abolitionist thought during college in Rhode Island, started organizing with Black and Pink Chicago in 2014, moved to Boston and started helping out on the National level, and now also organizes with the NYC chapter as well as other local abolitionist groups. Tanya is a queer, Vietnamese-American, gender non-conforming woman who has never been incarcerated and who acts in solidarity with their loved ones on the inside and coming home. Her paid job, for now, is in corporate business consulting, which she aims to reconcile with her anti-capitalist values through redistribution for mutual aid. In the long run, they aspire to build a worker co-op and to directly provide safe housing for recently released LGBTQ people.
MARIAH MOORE (she/her/hers) - Board Vice President
Mariah Moore (she/her/hers) is a National Organizer at Transgender Law Center as well as the Co-Director of the House of Tulip. Her work includes fighting to ensure equity, equality and safety for the transgender community, especially Black transgender women. Mariah has worked tirelessly in New Orleans to bring awareness to communities that have been adversely affected by laws and policies that are discriminatory. Mariah serves on the LGBTQ Task Force which was created by New Orleans Mayor, LaToya Cantrell. She also works with the CANS Can't Stand campaign, which is a campaign that was created to bring awareness to and abolish the crimes against nature law that has historically targeted LGBTQ people of color, specifically Black transgender women. Mariah continues to break barriers and create new opportunities for all marginalized people.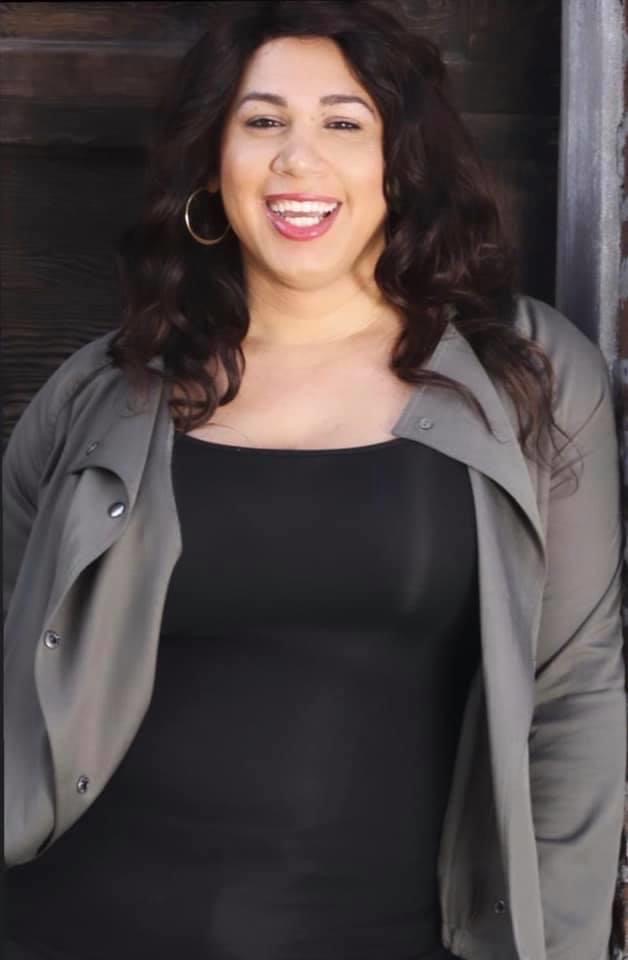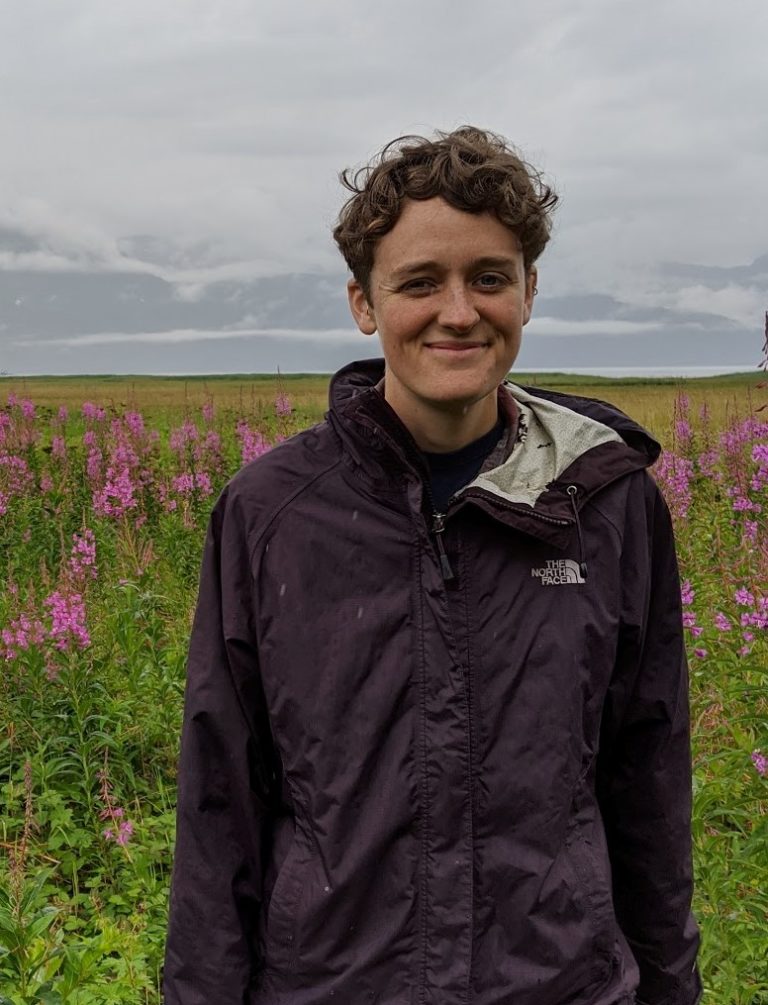 TAYLOR STRELEVITZ (they/them/theirs)
Taylor thrives in a good conversation about how the world works and why we do what we do. For this reason, they love their work at the Alaska Humanities Forum on the Conversation Programs team. Taylor moves from a place of trust and decolonization, with a firm belief that reconnecting to one another and the ground we stand on is fundamental to abolition. They live in Anchorage, AK with their awe-inspiring partner and two impulsive dogs.
FELICIA CARBAJAL (they/them/theirs)
Felicia is a queer Latinx, values-based community organizer, social entrepreneur, abolitionist and manifestor. They have over two decades of movement building experience within intersectional communities. As a formerly incarcerated person they know first hand the failings of the injustice system and actively work to dismantle all systems of oppression. They have been honored in The Advocate Magazine's 40 under 40 LGBT leaders for their intersectional work in marriage equality and cannabis. In 2020 they were recognized as a Latinx LGBTQ role model by Honor 41. They're a sought after public speaker and thought leader on the subjects of equity, abolition, economic development, marijuana/cannabis health & equity and intersectional community building.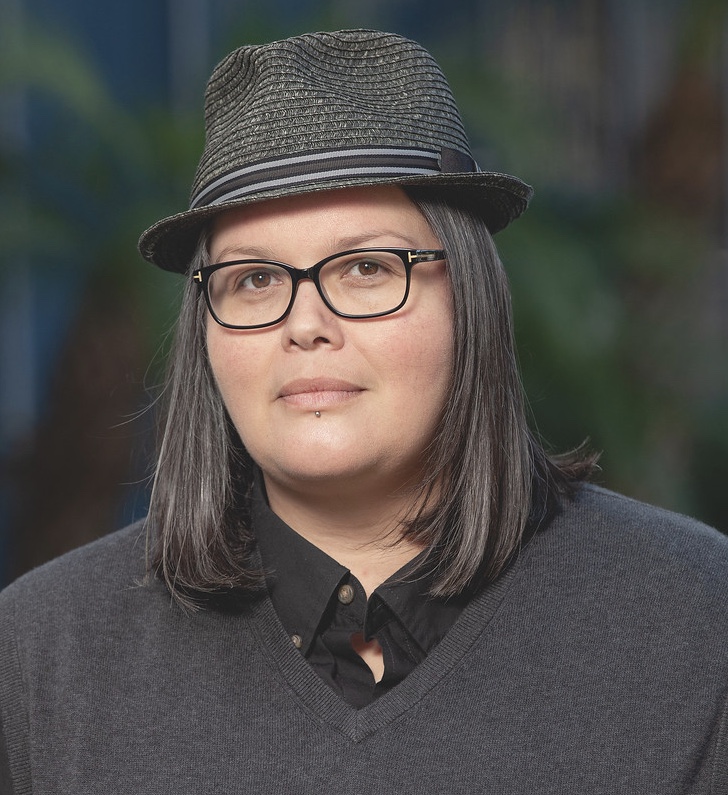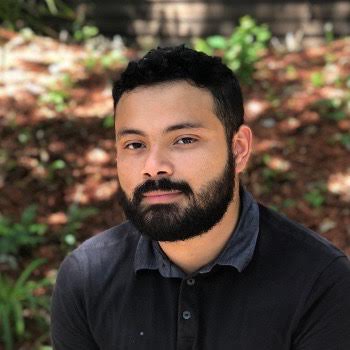 CARLOS DANIEL TORREALBA (he/him/his)
Carlos is a first generation Mexican-American from Orlando, Florida. Carlos dove into organizing while in college since then he has been involved through direct action, anti-pipeline work, Food Sovereignty, International Solidarity, Palestine Solidarity and Indigenous Food System work. Carlos currently manages the Climate Justice Program for Central Florida Jobs with Justice. His work centers and uplifts the voices of the most impacted by the Climate crisis which include working people, black and brown communities and immigrant communities. Carlos' work is rooted in anti-capitalism, decolonization, prison abolition, and racial justice.
SHARINA GORDON (she/they)
Sharina Gordon, born and raised in South Florida, is the queer child of Jamaican and Indian immigrants. While working at her college's Student of Color and LGBTQ Centers, she became politicized after a close family member was incarcerated. For the past 10 years, Sharina has been doing social justice education consulting at K-12 schools, non-profits, community centers and corporations. They are currently completing their Masters at Teachers College, focusing on a critical, abolitionist civics curriculum at the secondary level.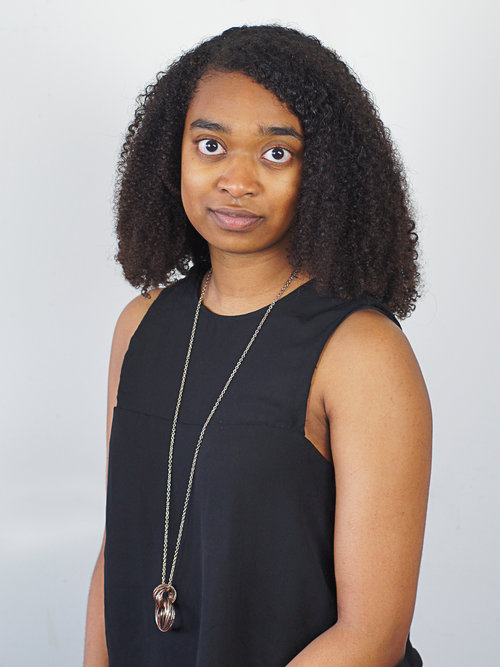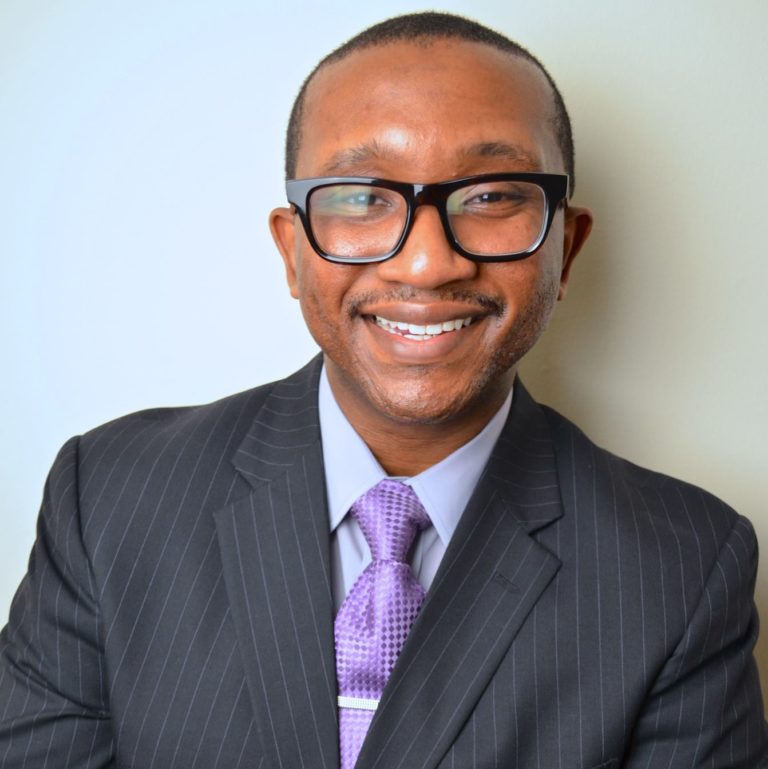 CEDRIC PULLIAM (he/him/his)
Cedric Pulliam (he/him/his) is a Senior Public Health Advisor at the CDC working on HIV prevention with technical expertise on community HIV services, LGBT+ and other key populations, and HIV testing diagnostics. He has worked in public health since 2009 on a volunteer-basis that shaped into a career. Cedric recently completed his doctoral studies in Health and Medical Psychology with a focus on Psychosocial and Sexual Effects of Young Men who have Sex with Men of Color who take PrEP and PEP from Northcentral University and received American Board of Professional Psychology board certification as a clinical health psychologist. He is currently residing in Atlanta, GA and calls Washington, DC & Woodbridge, VA home. Cedric co-founded the Ending the Criminalization of HIV and Overincarceration in Virginia Coalition (ECHO VA Coalition) in 2018 that is working to end HIV criminalization laws in Virginia. He founded and leads the Regional HIV/AIDS Policy and Planning Summit for the DC metro area held every other year. Cedric is passionate about global health, social impact, and innovative community-involved solutions to combating the nation's and world's most complex issues.
KAT MACHOLMES (she/her/hers)
Katherine MacHolmes (she/her) is the co-founder and strategist of k+r strategies, an organizational change navigation firm centering antiracism, equity and justice in advancing organizations into their next phase. She is also the co-founder of CultureWerks Media, a media company centering Black femme voices in liberation work. A 2020 New Leaders Council Fellow and a Representative on the Stonewall Caucus for the Nebraska Democratic Party, she is cutting her teeth in policy work while never losing sight of the power of each individual to change the whole system. People over Systems, always. She is deeply impassioned by abolition. liberation and dreaming the world anew. A former organizer for Amnesty International, USA – she lives for facilitating conversations on liberation, equity, justice and engaging with new people and for coffee.