Please join this community investment and help us raise $300,000 in community donations to build the Opportunity Campus!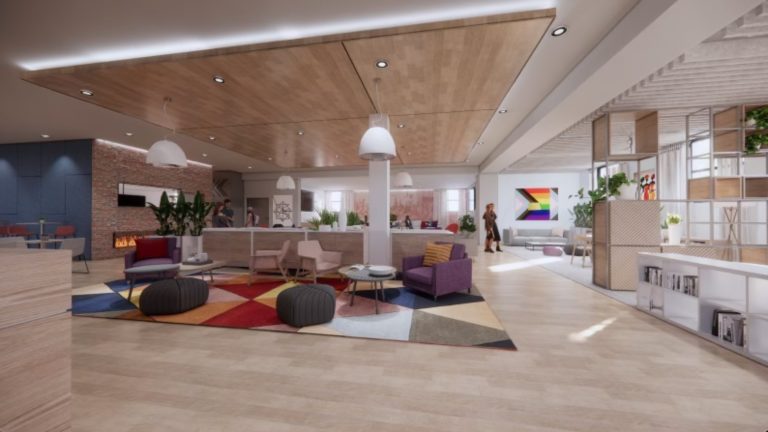 What is the Opportunity Campus?
The Opportunity Campus will be a housing and community space in Omaha, Nebraska for LGBTQIA2S+ youth and young adults who are system-impacted. We understand system-impacted to include individuals who have been impacted by such violent carceral systems as incarceration, detention, foster care, and family surveillance.
This initiative will provide housing, wrap around support services, mental health support, daily drop-in services (such as hot meals, showers, food pantry, and laundry), and community programming to system-impacted LGBTQIA2S+ youth, young adults, and their families. All services at the Opportunity Campus will be provided at no-cost to our residents and members.
The Opportunity Campus Capital Campaign!
We need to raise over $2 million to cover the full costs of the Opportunity Campus capital campaign. Black & Pink National simply cannot raise these funds alone – We are relying on the strength of our community to achieve the development of the Opportunity Campus!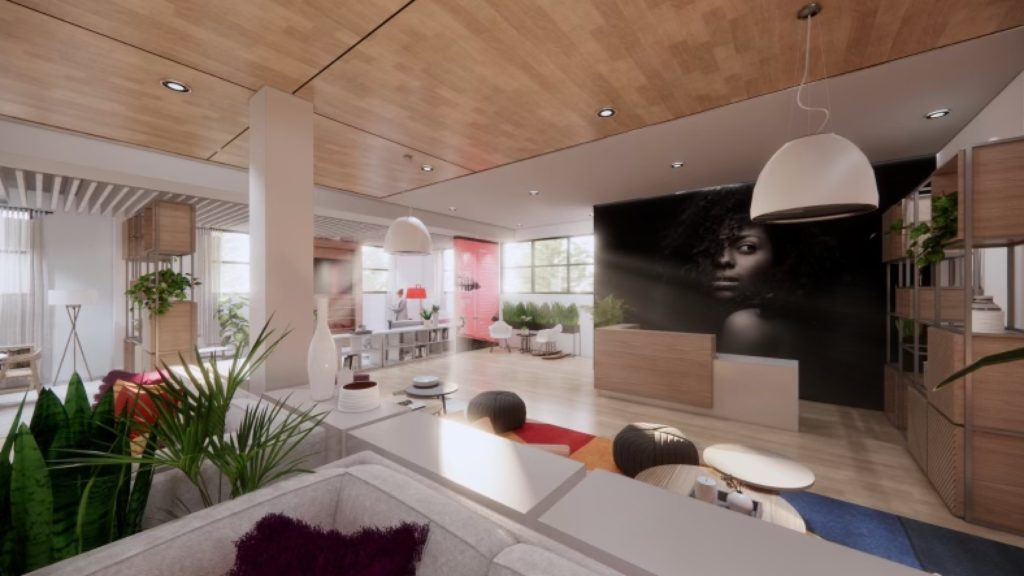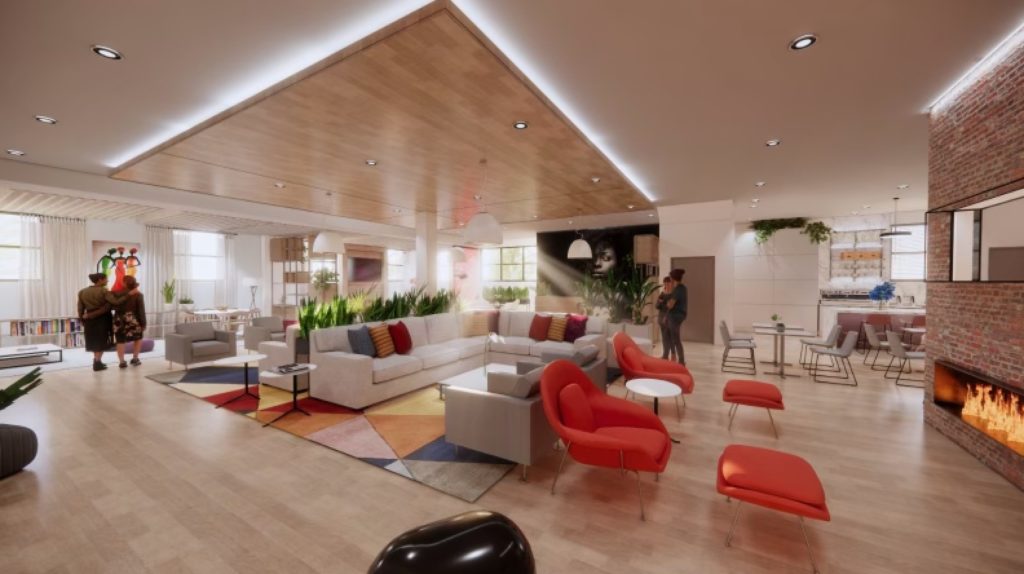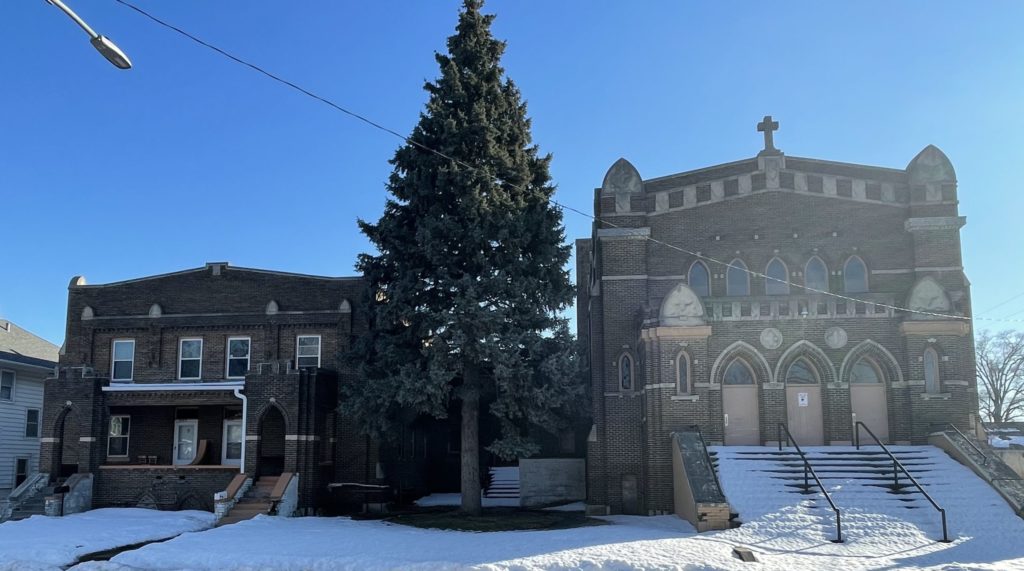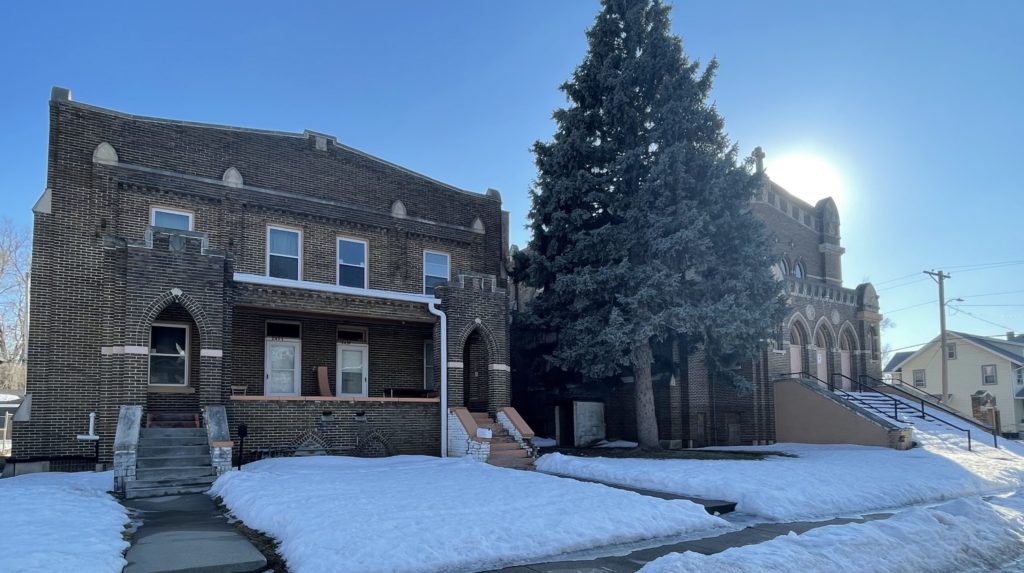 We need your help to raise awareness about the Opportunity Campus!
Become an Opportunity Campus Ambassador today to help us spread the word and raise awareness and funds for this life-affirming initiative! Ambassadors will be crucial as we organize community members to contribute to the Opportunity Campus, and will be responsible for mobilizing their loved ones to raise funds and awareness for this space. Ambassadors will receive a Black & Pink National mask and access to exclusive events! Sign up today and begin fundraising for the Opportunity Campus!
Don't have the time to engage as an Ambassador but still want to spread the word?
Check out this social media toolkit for sample Facebook, Twitter, and Instagram posts and graphics that you can use to spread information and raise funds for the development of the Opportunity Campus! 
We know many of our community members might not be able to contribute financially to the Opportunity Campus campaign – We believe y'all are still crucial in helping us raise awareness and funds to build towards the Opportunity Campus! Record a 60 second social media video or write a social media post telling us what transformation would have been possible in your life if you had had access to the Opportunity Campus – Tag us and use the hashtag #IfIHadOpportunityCampus so we can share and show the world that the opportunities for transformation are endless if we invest in our young people! 
We are incredibly grateful for all the ways our community shows up for our members!
We would like to honor the community donors who are making the Opportunity Campus possible: 
Christina Sorensen
Nathan Siedlyk
Naomi Hattaway
Tori Weiston
Debra Manning
Elyse Durand
Amy Hutfles
Natasha Finnegan-Kennel
Tess Wallace
Casper Muessigmann
Lang Haynes
kelly connor
Evan Arnold
LaTonya Gibbs
Megan Moslander
Diane Amdor
Sarah Johnson
Nikola Zaporowski
Emily Klug
Dee Austin
Paige McMahon
Susan Woodfor
Dan Hawkins
Jesi DeWitt
Amy Schindler
Erika Paschold
Benjamin Wallace
Abby G Swatsworth
Gail Jones
Hannah Skinner
Benjamin Kraco
Ajay Carr
Cindy Lee Alves
Celie Knudsen
Anika Pyle
Katherine McGuiness
Lizzy McGroder
Milo Inlgehart
Cheryl Ingram
Kerri O'Connell
Cynde Glismann
Jason Stoddard
Regan Geiken
Lou Farmer
Delaney Wilson
Celeste Torrence
Eric Wickizer
Megan Stanley
Joan Steffensmeier
Aaron French
Candice Nielsen
Sidney Hutfles
Kenny Cotton
Jamee Wineinger
Kevin Scott
Sharon M Conlon
Benyamin Meschede-Krasa
Rachael Salinas
Tomas DeSantiago
Kade Kruger
Cynthia Csipkes-Curran
Marlin Jeffers
Erica Linkletter
Janet Pol
Melissa Carlberg
Terri Shelly
Lynne Porter
Kyle White
Patrick Miranda
Nancy Buchholz
Jennifer Walter
Kelly O'Hanlon
Megan Wilcox
David Geiger
Emma Craig
Grace Larson
Melissa Pierson
Dan Grady
Rosey Higgs
Melody Wolff
Mollie Champion
Teresa Franks
Emma Mills
Eaen Goss
Sarah Erbes
Elias Diestler
Kerry Beldin
Dane Miller
Rebecca & Ryan Langle
James Pennington
Lucy Kaminsky
Emily Prauner
Matthew Puskas
Ashley McClure-Wolfson
Nikola Jordan
Cynthia Mellon
Victory Klafter
Alaina Slife
Kimberlee Faughn
Ben & Maria Wallace
Kyler Kooi
Mackenzie Lawrence
Melinda Kozel
Tina Holmes
Shanice Thompson Kandace Freeman
Nicole Wheeler
Carrie Spencet
Kimberley Lawless
David Dean
London Woolman
Jay Hannah
Jennifer Goldberg
Denise Powell
Ashley Holland
Matthew Mitchell
Heather Witt
Bekah Jerde
Lindsay VanZee
Nicole Trevena Flores
Kelly Morris
Hillary George
Cooper Shubert
Jessica Hitchins
April Koske
Lisa Broadway-Savage
Sharon Krebs
Karla Woods
Ingrid Olson
Riley Maxwell
Micah Yost
Kacie Baum
Barb Hannon
Dawn Darling
Karyn Levin
Rebecca Bettencourt
Angela Eikenberry
Jen McWatters
Alani Bagcal
Marcia Retemiah
Portia Burch
Samantha Katana
Rachel Ogborn
Jill Rader
Victoria Ford
Sarah Arrieta
Nilofar Ganjaie
Ciara Chivers
Peggy Jones
Trinity Collins
Kristin Girten
Iris Alatorre
Hosanna Policarpio
Shae Davies
Jamie Walkinshaw
Marti Carrington
Daisy Eagan
Becky Jackson
Mary Roarty
Ashley Palumbo
Janet Goodman
Andrea Viveros
Burton J Reed
Bree Krueger
Jen Weese
Brian Penly
Caitlyn Simmons
Sonita Buddi
Sarah Emprimo
Lisa Schulze
Jason Coleman
Anie Boyle
Eli Rigatuso
Jamilah Williams
Danielle Conrad
Michelle Osbourne
Krystal Vuong
Christi Leupold
Cynthia Speckman
Megan Donaldson
Lex Bramblett
Cindy Lindell
Dusty Ginner
michelle guerrero denison
Peton Wells
Troy Algood
Adam Yale
Andie Jaye
Jacqueline Beaulieu
Linda Richards
Ralph Kellogg
Noelle Jones
Jay Irwin
Charlotte Kasmin
Zoe Langer
Roman Christiaens
Jordan Delmundo
Casey Nickole
Judy Asman
Jennifer Kay
Jenn Grandbois
Rebecca Miller
Naomi Mardock Uman
Noor Al-Sibai
Violet Gehringer
Marsha Fisher
Emilia Robertson
Brie Reid
Yewon Kwon
Jeff Baker
Ashley Krings
amy parker
Ethan Ramsay
Sharon Johnson
Stephanie Porta
Kathleen Ensz
Nikola Jordan
Theresa Ann Stastny
Daniel Kooima
Juliet Adams
Aaron Beacom
Dwight Hua
Abisola Kusimo
Anna Atkeson
V Whitaker
Gregory Davies
Heather Concannon
Jessica Smolinski
Emilie Eagan
Hiromi Ueyoshi
Courtney Foster
Shaun Williams
Jamie Walkinshaw
Yoli Crespo-soto
Jason Frazier
Heather Holmes Michelle Karmazin
Anne Meysenburg
Angie Hempel
Colby Barak
Mari Zaporowski
Kara Romero
Andrea Talbot
Kristine Hull
Kate Lankton
Tracy G
Charlotte Thornley
Mo McElroy
Brandi Bothe
subscribe to solidarity
Theodore Isoz
Denise Powell
Danielle Morgan
Mary Killian
Leland Jasperse
Charlotte Halloran-Couch
Josh Joy
Carolyn Rabideaux
Kristina Faimon
Chris Jones
Taylor Kirkman
Amber Barcel
Shelagh Johnson
Nikola Jordan
Victoria Rand
Tyler Loontjer
Ann Smolsky
Lisa Schulze
Brett Rader
Leen Glenn
Cassandra Kernick
Edward Blair
Sarah Diaz
Nakiea Boetger
Alexander Mock
Melissa Mayo
Ashlei Spivey
Emily Sutton
Wesley Jensen
Bailey Bond
Lindsay Andersen
Dominic Green
Nicholas Zadina
Natalie Hussey
Taylor Jackson
Darryl Brown Jr.
Meggan Thomas
Kayla Snow
Kendall Krajicek
Ivan Boothe
Loren Klein
Milo Dittrich
Indigo Young
Jason Moody
Clara del Junco
Katie Frank
Leah Droge
Patille Bingham
Eileen Ryan
Stefanie Rivera
Mary Kerrigan
Matthew Brush
Jerrold Leiblich
Krista Lindhard
Kyle Rapinan
Maya Stansberry
Jyoni Shuler
Anna Wermuth
rachel s
Shee Mathis
Nicola Hassapis
Taissa Morimoto
Milo Giovanniello
Courtney Mustoe
E Smizer
Thomas Reid
Daniel Meloy
Halley Taylor
Erika Clark
Leona Quist
Corinne Hastings
Meghan Warner
Bridget Berry
Alexandra Leatherwood
Ava Mills
Heidi Garvin
Lianna Schwartz-Orbach
Ricky Hougland
Wael Altali
Charlie Musoff
Kim Carpenter
Stacy Gravning
Andres Henao Castro
Sasha Solov
Alma Bartnik
Tory Sparks
Grace Aheron
Abra Poindexter
Samantha Katana
Destiny Sturdivant
Pamela Gudino
Skye Firestone
Jisoo Kim
Laura & Nick Bonnett-Murphy
Katherine Tucker
Frank DeLaGarza
Rachel Iafolla
Samantha Salvatori
Rawley Chaves
Emily DeLuca
Danielle Drees
Celia Palmer
Kayleigh Bradley-Vogt
Lacey Studnicka
Precious Davis
Jenifer Park
Brooke Monaco
James Worsdale
Jeremy Bouman
Dusty Ginner
Megan Rhoades
Lanae Hall
Kolleen London
Richard Saenz
Iris Alatorre
Carla Saulter
Taft Kilpack
Lauren Bowie
AK Wright
felicia carbajal
Elizabeth Poindexter
Charlie Kari
Stacey Withrow
Anika Trujillo
Lauren Ruhe
Sue Behr
Mattie Olsen
Crystal VanLandingham
Amy Bernick
Denise Powell
Lisa Schoenberger
Melissa Teply
Hollie Engdahl
Greg Thornberg
Timmy Mislock
Claire Petri
Jordyn Occhipinti
Adrian Chesh
Michelle Mata
Skye Tooley
Emily Furnival
Julie Adams
Mia Lambert
Aaron Foster
Tom Giesen
Jeffrey Mitchell
Joanna Pumple
Erika Baughman
Torsten Menge
Jacquline Smith
Kenhan Tekla
Amber Casey
Maria Lucchesi
Caitlin Osborn
Jennifer McEvoy
Mel English
Alexander Tait
Daemon Donigan
Jennifer Morris
Saskia Martinez
Nali McCartney Adesso
Micael Navarro Lopez
John Dedomenici
Sarah Keen
Sarah Farrant
Erica Harper
casey la frenier
Siri Langone
Greg Rutkin
Gail Jones
Bekah Jerde
Lynnette Zurek
Paul Sanchez
Marissa Alexander
Eric Boleaga
Ezra Oliver
Jen Skidmore
Elizabeth Dutton
Hannah Pilkes
Katy Habib You
Bryn Grey
Christine Castanon
Robert Newsome
Jasmine Elist
Josiah Blount
Caroline Mcgroder
Lisa Lynn
Kristen Faughnan
Caitlin Curl
Dylan Dickinson
Augustin Kendall
Jenna Lapidus
Megan Lutz
Sara Rips
Mary Clare Sweet
Brigitte McQueen
Alice Barnes
Andi Taylor
Mary Mikuls
Patty Sorensen
Angela Kommer
Cassandra Casares
Tamara Larson
Sydney Galvan
Angela Greer
Rachel Jacobson
Kamrin Baker
Lizzy McGroder
Kaitlan Wong
Amanda Kellogg
Cody Sloan
Jonathan Cruz
harrison martin
Sydney Sehi
Courtney Mattern
Emma Wynn
Liz Sage
Shawne Johnson
Olivia Maley
Jennifer Koogler
Danielle Shvartsman
Elizabeth Skyes
Wellesley Michael
Stefan Langenborg
Catie Hahne
Destin Sisemore
E Nore
Rachel Bloom
Anne Coyne
Sai Spurlock
Richard Park
Eliza Hamilton
Sharina Gordon
isa hopkins
Jake Cirelli
michelle kommer
MJ Potter
Michelle Ellermeier
Mary Ensz
Ellen Nielsen
Amy Schindler
Heather Tedesco
Khary Septh
Jessica Steinke
Jon Marx
Kate Kough
Mallory Lonergan
Kaitlyn Ericksen
Julie Omer
Pamela Christensen
Thea Langston
Christine Harley
Benjamin White
Emili Jones
Teresa Watson
Shayla Perl
Catherine Stremlau
AJ Baumann
Cindy Tierney
Mary Hoffmann
Nilaya Montalvo
Julie Cymbalista
Matt Gannon
Adrian Aguirre
Jireh Behm
Kady Dennell
Heather Brown
Austin Christensen
Lisa Beacom
Theodore Isoz
Leona Quist
Florencia Velez-Cortes
Gina Schelemanow
janelle corr
Amy Erickson
Mór Madden
Aidan Moore
Mariam Rauf
Theo Zucker
Bonn Wade
Liz Vestal
Josh Dirlam
Jason Brown Jr
Lauren Taylor
Naima Lowe
Yasmeen Perez
Kate Vander Tuig
Michelle VanNatta
Jackie Weatherbee
Amy Detrich
Alice Hempel
Nick Manfredi
Jacqueline Stimson
Julian Jarboe
Laura Gomez
Loren Phillips
Sam Williamson
Jacob Hood
Stephen McKinley
curtis oren
Maria Miranda
Hannah Thalenberg
susan barney
Matthew Osborn
Taylor Gehringer
Martha Bass
Marielle Basseri
Anastacia Kayne
Lara Kalayjian
Cathy Fox
Karin Quandt
Geoff Jordan
Amanda Randall
Kelly Bjork
Chris Morton
Michelle Julsen
Rachel Yamamoto
Joy Messinger
Emma Cooney
Jim Cox Gary George
Jacob Zlomke
Kathleen Smith
Rachel Crowell
Julie Orlemanski
Jerrold Lieblich
Hannah Sheaffer
Autumn Elizabeth
Dom X
Catherine Rabon
Jo Quest-Neubert
Dave Roche
Eileen Ryan
Julia Crachiolo
Amara Novotny
Sam Cooler
Gaven Ellorris
Noah Smith
Sean Barron
Nicky Cotta
Moki Radu
Samantha Salvatori
Maia Kobabe
Debora Wisneski
Krystal Rice
Aaron Pfeffer
Zoey DuPree
Kharis Lund
Christina Drost
Amanda Erickson
Lauren Koop Daughtrey
Elise Oleksiak
Taylor Robbins
Katy Greene
Peter Barber
Brandon Stinchfield
Elien Becque
David Gordon
Vic Wiener
Clem Fox
Margaux Towne-Colley
Emma Mills Strum
Megan Kawa
Elizabeth Ackerman
Jenny Deighan
Megan Kania
Sekita Grant
Jasmine Mendez
Amelia Jo Hruby
Patty Carlson
B Grow
Angela Peguero
Sophia Sneep
Eliza Bent
Katie Worsdale
Jonathan Lang
Jessica Rozycki
Joseph Pierce
Natalie Pavia
Chad Fredrick
Jeffrey Hahn
Turner Barbur
Shane Lloyd
Jaime Drasheff
JoAnn DeLuna
Kathleen Kallstrom-Schreckengost
Cleo Spencer
Allison Myers
Kersten Higgins
Maya Khasin
Janelle Corr
Kelsey Connelly
Cass Spence
Caitlyn Caniglia
Margaret Spiker
Hannah Stein
Kamryn Sannicks
Aimee Spevak
Jon Wes
Katherine Hemstreet
Amanda Walla
Leah Droge
Sarah Johnson
Evan Meduna
Michael Johnson
Guadalupe Esquivel
Emily Pieper
Laura Woodard
Avi Bowie
Shanelle Gabriel
Celeste Butler
nadav gazit
Julia Trace
Abigail Garnett
Bex Bradlow
Corey Williams
Sarah Lindsey
Sofia Jawed-Wessel
Sam Dupree
Lindsay Kerekes
Elise Diamond
Elena O'Connell
Elizabeth Stensrud
Seth Grande
Jake Pierog
Cindy Lee Alves
Quincey Epley
Heather Davis
Katherine MacKay
L Heidenreich
Kelin Hall
Maira McDermott
Malcolm Shanks
Loren Klein
Lisa Issroff
Elyse Gordon
robert rosenfield
Frances Clark
Jasmine Harris
Lindsay Bohan
Justine Lockerby
JohnCarl Denkovich
ramelcy uribe
Ezra Chi
Abby Lehmer
Sara Mortensen
Cally Ingebritson
Katherin Canton
Victory Klafter
Jacqueline Kappes
Dan Heeney
Claire Shaw
Mailyn Fidler
Sarah Ross
Danielle Conrad
Catherine Rabon
Sarah Lorsung Tvrdik
Nathan Johnson
summer novak
Angela Eikenberry
Susan Koenig
Ingrid Ling
Jordan Conner
Lucinda Grande
Payton Buckley
liz knapp
Emily Barber
Roman Christiaens
Zoe Langer
Charlotte Kasmin
James Worsdale
Erin Liedell
Christine Morris
The Fink Family
Jason Holloway
Alexandra Flores-Quilty
Aiden Carty
Angela Starita
Ashley MaGee
Holly Polish
Matthew Lyman
Jennifer Goldberg
Emily Noll
Shaelyn Walsh
Tanya Nguyen
Kailyn Eagy
Kate Lindstedt
Ben & Maria Wallace
Heather Kirk
Liz Loveday
Ben Stallings
Mark Loscutoff
Michael & Deborah McAtee
Lois Norris
Juliette Rubin
John Goldner
Julie Garman
Andrew Race
Marie Steinbock
Lexi Hawley
Jacob Perkins
Leah Moriarty
Trinity Collins
Eann Basco
Andre Sulmers
Peggy Jones
Sarah Galante
Benjamin Miller
Tanya Marquardt
Catherine Gubernick
Heather Woods
Erika Patterson
Ally Nelson
David Garza
Julie Sandburg Rife
Lauren Duckworth
Daylen Russell
Aaron Schnore
Averi Becque
Douglas Lee-Regier
Eli Green
Carol Ramsey
Erica McDowell
Aaron Thomas
Destin Madison
Samantha Burtwistle
Emily Greenberg
Clara del Junco
Stacy Gravning
Josh Clasberry
Megan Wilcox
Just Practice Collaborative
Rebecca Vallejo
Sai Spurlock
Annasophie Lee
Taylor + Matt Morrison
Geneva Walker
Brittany Mills
Caro Griffin
Matthew Smithdeal
Alison Cox
Barbara & Les Lang
Kate Thomas
kening zhu
Lena Sradnick
Cassidy Abdou
Jendayi Leben-Martin
Erik Schott
Jessi DiBartolomeo
Juliet Barrett
Amanda Lancia
Morgan & Nathan Putnam
Candice Nielsen
Jane Huff
Michael Webb
Whitney LaMora
Anna Gallen
Rosie Elrahal
Stephen Meister
Kate Wiig
Mark Loscutoff
Frank Wagner
Richard Flebbe
James Haley
Samantha Strain
Amanda Mayo
Emory Hall

Kate Adams
David Carney
Tami Hagglund
Cory Garlock
Alan Greunke
Ileah Kirchoff
R.C. Schmidt
Lillian Strickland
Ari Schomburg
Nicole Hulstein
Adam Fleming
zach vosik
Sophie Newell
Drew Shuck
Kylie Henderson
Bethany Nelson
Ann Castater
Isaac Goodhart
Carl Smith
Lindsey Dyer
Detra Damskov
Rachel Williamson
Taylor Bushon
Nicole Champ
Malena Rousseau
Tia Baker
Skyler Mann
Lynne Elwood
Irena Manukian
Adrienne Kahrs
Stephanie Lewis
Douglas Lee-Regier
Taissa Morimoto
Shelby King
Heather Hadfield
Liz Veazey
Lynn Meissner
Chris Foral
Erica Huerta Huerta
Abby Kenyon
Emma Zastrow
Annie Balto
Max Lichtenstein
Gabrielle Jung
Elan You
Tye Family Foundation
Tim & Meghan Malik Charitable Fund
Shannon Teamer & Jay Warren-Teamer Family Fund
Taylor Strelevitz
Megan Kawa
Lauren Duckworth
Petar Georgiev
Madeline Brodt
Phalin Strong
Danielle Beebe-Iske
Amy Schindler
Ciprianna Engel
Autumn Rodeheaver
Ellie Bruckner
Lilli Sher
Anna Maguire
Sage Evans
Emma Klein
Hyunhee Shin
Katherine Evans
Shawna T
Mariam Youssef
Mason Broxham
Owen Berson
Jerika Nguyen
rachel frisbee
Amanda Kruger
Angela Saggiomo
Regina Frakes
Keri Hawhee
Whitney Gent
Laila Eskin
Brit Gunther-Lehman
Cameron French
nakiea boetger
Jennifer Rossi
Sarah Johnson
Colette Ono-Ko
Allie Richards
Molly Walsh
Portia Burch
Isaiah DuPree
Katherine French
Amanda Kozar
Lauren Brown
Shee Mathis
Beth Levy
Matthew Bakko
Erica Codd
Sander Moberg
Micael Navarro Lopez
Lanae Hall
Alphonse Littlejohn
Cory Abbe
Mary Barton
Christina Adeleke
District2 Floral
Jen LaBarbera
Amanda C Goad
Victor Wong
The Barre Code Dundee
Natalie Banaszczyk
Robyn Stein
Nanette Homan
Angela Luedke
Elle Barts
Mark Freitas
felicia carbajal
Sarah George
Robert E. Hess Giving Fund
Isaac Nevole
Nebraska Appleseed
Alisa Parmer
Precious Davis
David Prince
Madyson Sandoz
Terri Albert
Emily Speck
Sarah George
Elizabeth Beckham
Pisacano Catherine
Julie Gilleland
Jennifer Pereira
Jaym Fitzgerald
Zoe Evans
Cory Abbe
Joelle Sullivan
Audrey Knight
James Komro
Alexandra Goswami
Kat Lewis
Shawne Johnson
Robert Hoffmann
Elizabeth Kiscaden
Ansleigh Bashore
James Bagwell
Candice Nielsen
Risa Gelles-Watnick
Mary Ensz
Cathy Hirsch