Black & Pink Launches New PenPal Pairing Site!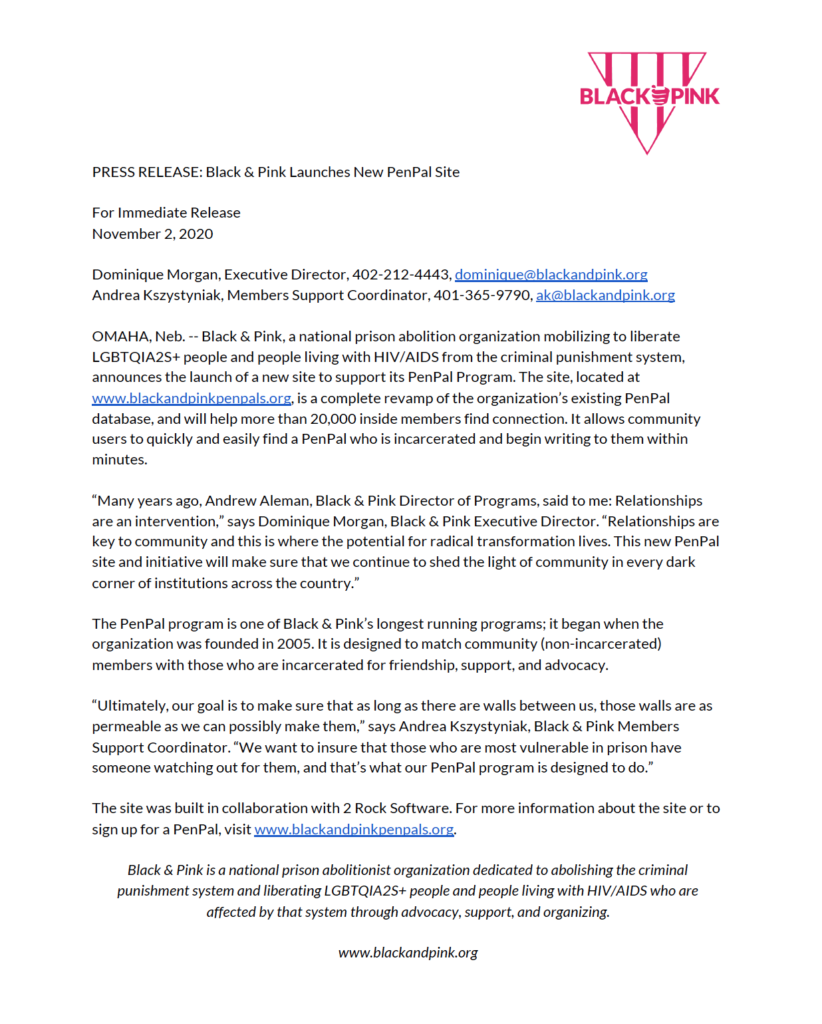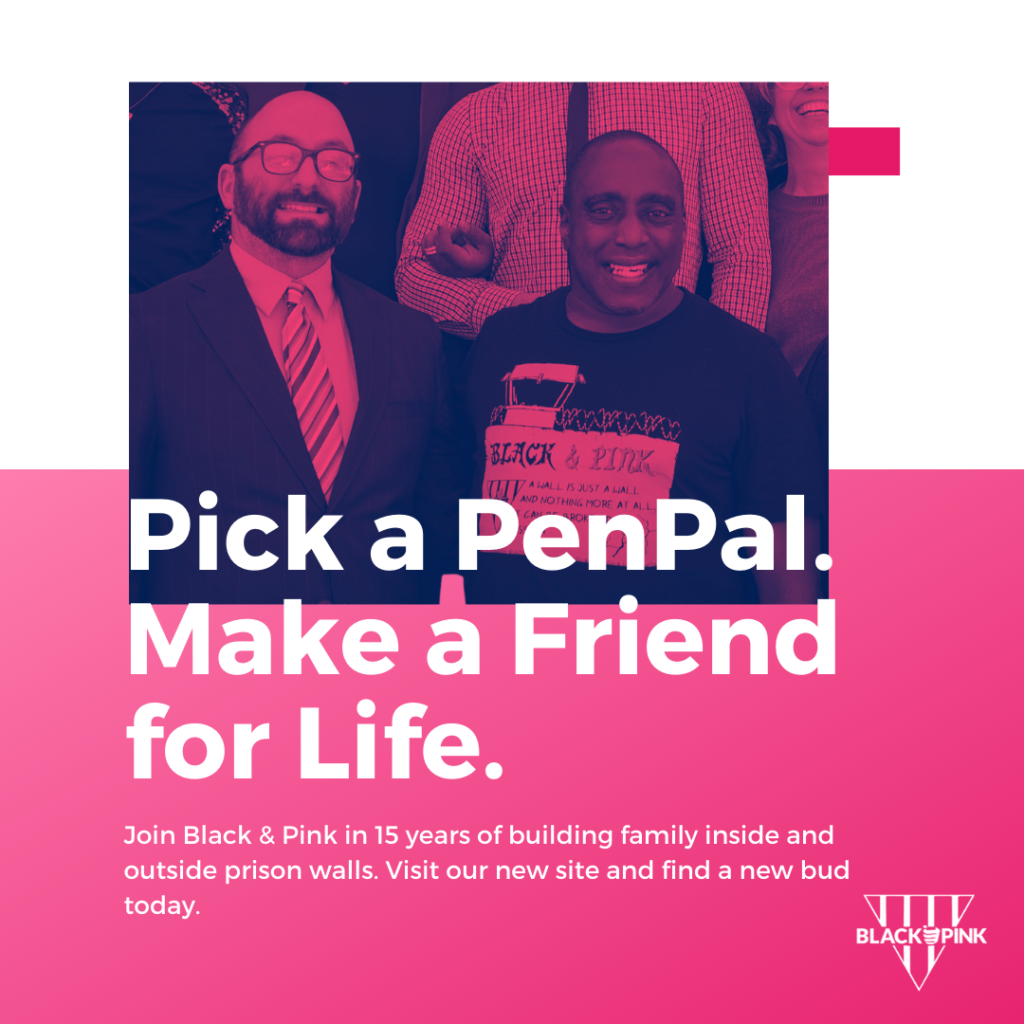 We are absolutely thrilled to share with you that we have revamped our PenPal Pairing site! This new site will enable you to quickly and easily find incarcerated LGBTQIA2S+ PenPals and begin writing to them within minutes, allowing you to form lasting connections and provide love and care to our inside family!

Our PenPal Program is how Black & Pink began: When Jason Lydon founded our organization in 2005 after experiencing incarceration, he began writing to Black & Pink's first member, Douglas Rodgers, and the program only grew from there! The PenPal Program now supports more than 20,000 inside members nationwide, and matches community members across the country with our inside family for friendship, support, and advocacy.
Many years ago, Andrew Aleman, our Director of Programs, said to me: Relationships are an intervention. Relationships are key to community and this is where the potential for radical transformation lives. This new PenPal site will make sure that we continue to shed the light of community in every dark corner of institutions across the country.

Thousands of our inside members are waiting for PenPals – Check out our new site today and begin supporting our inside family! 
In solidarity,
Dominique Morgan
Black & Pink Executive Director